Product description: Can't find it! I can't find anything about this company other than the website that is mentioned on the box.. but that's completely in Chinese.

How to use it: Nothing on this one either. I personally use it around my eyes as an eye moisturizer, but traditionally serums are used after toner and before moisturizer.

Retail price: $18 on Ebay.com It's not for sale anymore, but the seller I bought it from is Beautyshop2008.

UPDATE: Milk just found a website called Bobodave.com that's selling it for $14.33! Their navigation menu is kind of unorganized, but you'll be able to find it easily by using the search option.


Lovely lovely ingredients list! It's short but it has all the ingredients it needs.

The product

The first thing I noticed when I unpacked, was how friggin' awesome the packaging is. Unlike the packaging fail I've had with de herb's serum, this serum was rather securely packed. The bottle is sealed with an aluminium cap so that it is impossible to leak. It is very easy to twist it open and to pop the dropper on. Despite all the extra safety measures, I actually had no problems traveling with the serum just like that. Big thumbs up for the packaging!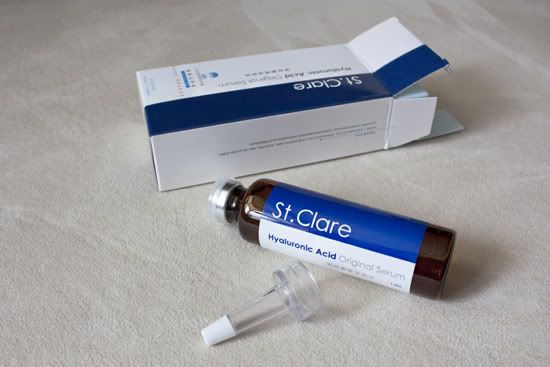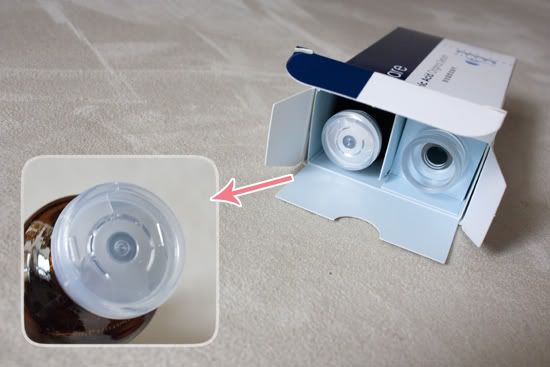 The serum itself is super watery and colourless, so no pictures for that since you can't really tell what it is anyways.

This is how I would do it if I want to use it on my whole face: Simply put 3-4 drops on your hand palm, spread it all over your hands then pat in onto your skin. The serum is slightly sticky at the beginning, but that will disappear once it is completely absorbed.

However, my skin is moisturized properly with just the creams I use during the warmer days; so right now I like to use this for my eye area only. My eye area tends to be very dry, prone to fine lines and pre-mature wrinkles. I haven't gotten any new eye moisturizers for a while as I'm saving up for a particular one, but this serum works well enough for now. I highly recommend a HA serum as an eye moisturizer, if you are still young but have a very dry eye area like me. This way it will still be plenty moisturized, without all the extra unneeded oils sitting on your skin that can cause milia.


The verdict

I quite like it.

If you need a little extra moisture for your skin, this would definitely help you with that. This product is sadly not so easy to find, as I don't think the brand St. Clare has gone internationally yet. Fortunately, there are plenty of other HA serums out there; that's why I decided to review this anyways. I can't really recommend you this product particularly, but a good HA serum (or toner even) is definitely a worthy investment.

Rating: 4/5