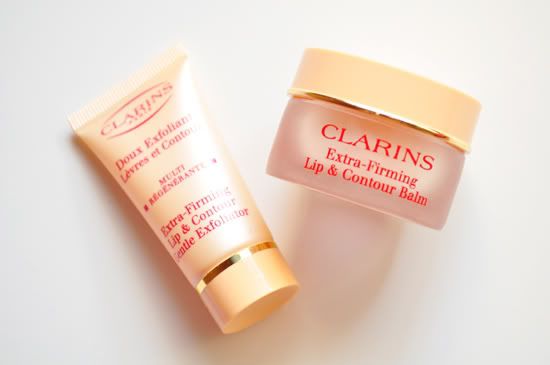 Extra-Firming Lip & Contour Gentle Exfoliator: A natural, plant-based exfoliator to help women achieve lips that are fuller, healthier-looking and more beautifully defined.

Retail price: $23 USD for 0.7 Oz. (20 ml)

Extra-Firming Lip & Contour Balm: A lip balm that replenishes, nourishes and softens lips with natural plant extracts while helping to smooth lines and wrinkles. Fuller and more beautifully defined.

Retail price: $37.50 USD for 0.45 Oz. (15 ml)
The exfoliator:


The exfoliator contains sugar granules which help rid of the dead skin. The sugar tends to melt and loses its effectiveness when applied with the fingers, therefore I use a cotton bud to gently massage the lips.

Unfortunately, the product itself contains more of the waxy substance that binds everything together rather than the sugar particples making it impossible to get a proper exfoliation. When I squeeze more product out of the tube in hopes of getting more sugar granules, I just get even more wax, leaving my lips feeling extremely greasy.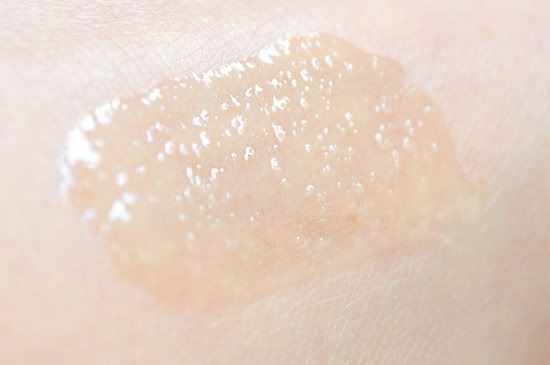 It will eventually get rid of all the dry flakes after massaging it in for at least 2~3 minutes (which is quite tiresome!), but for the price it truly underperforms. I bought this duo new and sealed off of eBay but it did not come with the boxes so I don't have the full ingredients list for you. Perhaps the exfoliator contains 'firming' properties, but I don't think it makes much of a difference since it stays on the lips for a few minutes before rinsing it off again.



The lip balm: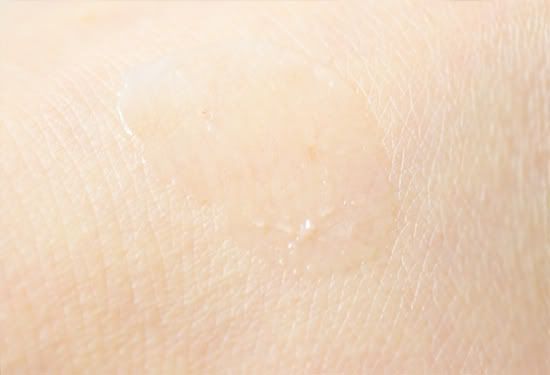 The lip balm on the other hand is extremely luxurious! It has a thicker consistency and leaves a protective film on the lips which I enjoy. I prefer thicker feeling lip balms over the light, watery kinds. The thicker consistency may be less desirable when you want to put any lipstick or lipgloss on top, but it is definitely a good nighttime lip treatment.

As far as the 'firming' claim, I have not seen any big improvements in terms of treating my lip lines, but then again I have not been using it every single night as I'm supposed to. (Can you tell I'm laaazy?)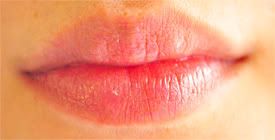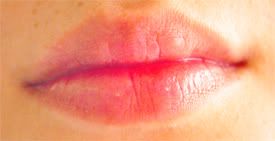 Before (left) & after with the lip balm applied on top (right)
The verdict: There are many easy and cheap alternatives to lip exfoliators, such as using some Vaseline and an old toothbrush or simply using a damp face cloth. Lip exfoliators may be a bit more gentle than a toothbrush and a tad more effective than a face cloth, but the Clarins lip exfoliator was a disappointment considering the price.

The lip balm is worth investing in if you have extra money to spend or if your lips need some TLC, but not a must have. It moisturizes well and feels very soft and luxurious. The jar is surprisingly big and will last you for at least a year so it is definitely not bad for the price.

The exfoliator:

The lip balm: