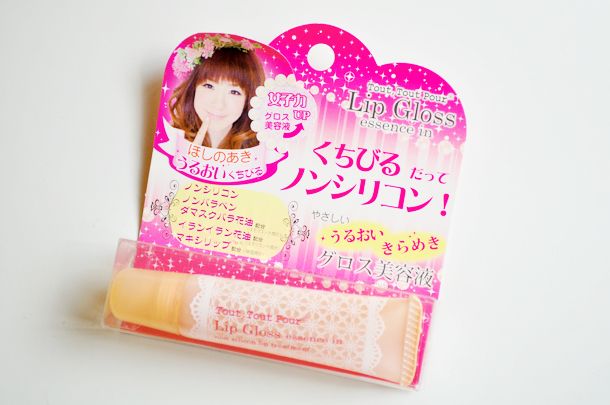 Product description: A trendy lip gloss contains essence like damask rose oil, ylang ylang flower oil, as well as hyaluronic acid (HA), collagen, and honey for lip nourishment. It also gives you a baby pink finish. Good for overnight use. Non-silicon, no paraben.
The product
Clear lip gloss, not the most exciting product but definitely something that is a staple in most people's makeup collection. I initially bought this to use at work. I work in a very dry environment and found that my lips were often chapped. When I read that the gloss leaves a
'baby pink finish'
, I thought it would be a good alternative to my
Dior
'Lip Glow' which is really on its last legs right now! Disappointingly, it does not make my lips appear pinker.
The product reminds me a
lot
of the
Kiehl's
'#1 lip balm' as they are both clear, glossy and has moisturizng properties. I can already tell you that I prefer the
Tout, tout pour
'Lip Gloss' over the
Kiehl's
one! The
Kiehl's
'#1 lip balm' feels a lot greasier in my opinion and may even make you look as if you devoured a piece of deep fried chicken and forgot to wipe your mouth.

Not to mention that this is silicone-free and paraben-free!

The packaging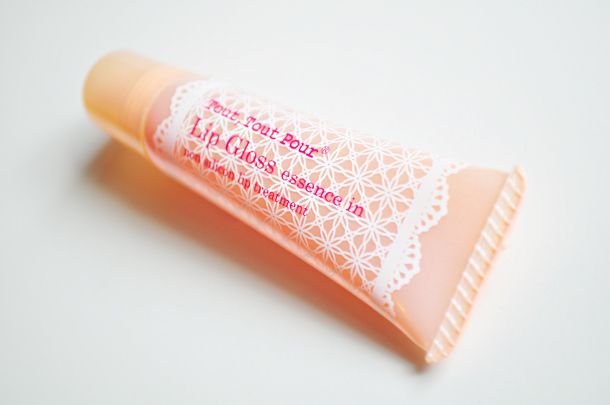 I really love the packaging! Not only is the tube a light peach color, it also has an adorable lace print on it.

Most importantly, the slanted tip applicator is easy to use and prevents the product inside from getting contaminated.

The verdict
Despite it not enhancing the colour of my lips, it does make them appear very plump and even when the gloss wears off, my lips remain soft and moisturized for a long period of time. The consistency is not too gloopy or tacky so it does feel pleasant on the lips.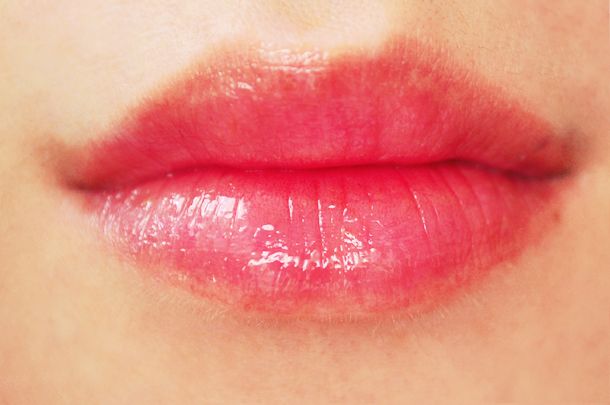 Quite kissable, no? Even if I have to say so myself.

Although nothing exciting, this lip gloss does everything you would expect from a clear lip gloss
plus
it is packaged in the cutest peach coloured tube. It also helps to keep your lip moisturized throughout the day. If you like the
Kiehl's
'#1 lip balm', you would most definitely love this as well! Well worth the try!
Rating:
4.5/5

Note: Curious as to where to buy this product? I bought mine off of 'Alpha Beauty UK' on eBay (link). I am NOT (!!!) affiliated with the seller and purchased the item with my own money. I just thought I would include a link since the brand is not largely known and easy to find.

TWITTER | INSTAGRAM | FACEBOOK | BLOGLOVIN' | HELLOCOTTON | TUMBLR (COOKIIE)