As promised, today I will share with you some of the things that I bought whilst in London!
Base makeup has always been a weakness of mine and as you can see I could not resist the temptation when I went into Space NK. The first brand that I gravitated towards was
'By Terry'
. Two of my favourite British beauty gurus,
ViviannaDoesMakeup
and
Gh0stparties
have raved about
'By Terry'
products and so I wanted to try a few things out as well. I picked out the
'Cover Expert'
foundation and the
'Touch Expert Advanced'
concealer and oh man, do I
looooove
the concealer! Hands down best undereye concealer I have used so far! It covers without looking or feeling heavy and the shade is just perfect for covering dark circles.

Next, I also picked up another bottle of the
'Nars'
Sheer Glow Foundation which is my favourite every day foundation and I also asked the sales assistent at Space NK to recommend me a good silicone-free primer and she recommended me the
'Pro-Prime'
primer also from Nars. The primer compliments Sheer Glow very well and gives a very natural flawless finish.

The last face product that I got is the
'Kevyn Aucoin'
The Creamy Glow cream blush in the shade
'Tansoleil'
. I haven't had time to play with it yet, but am very excited! I really wanted to try a cream blush for the summer and read amazing reviews on this one.

I bought the 'Real Techniques' stippling brush to use in conjuction with the 'Kevyn Aucoin' cream blush because it's the perfect size!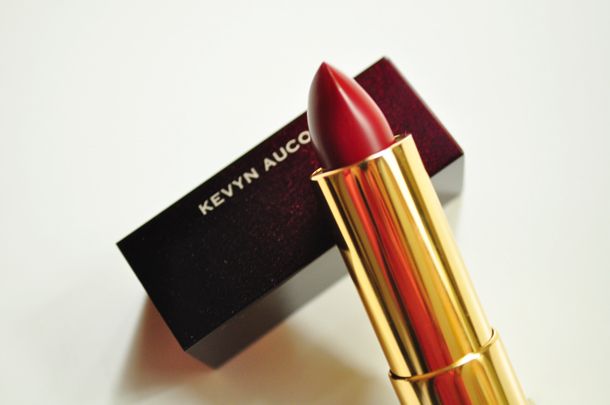 Another 'Kevyn Aucoin' product, the expert lip color in the shade 'Blood Roses'. As the name already suggests, it iss the perfect shade of dark, burgundy red.



This 'Giorgio Armani' Flash Lacquer in '521' is also one of my favorite purchases. It doesn't feel tacky at all but still manages to give pretty good color pay-off. The shade selection is also very nice and if I had any money left I would definitely have bought another one!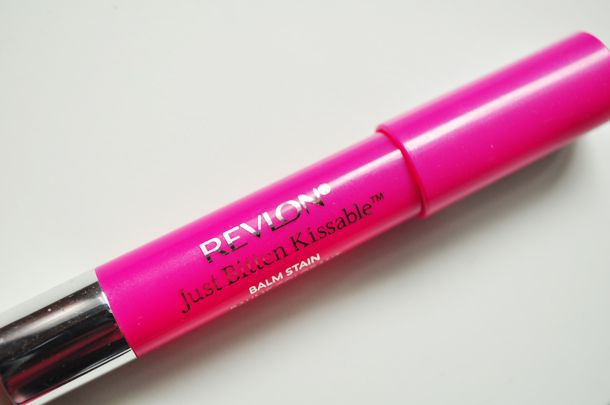 I already mentioned this one in my London wishlist post and I ended up purchasing the shade 'Lovesick'. I can see why a lot of people love these, but is it me or does it smell a bit like toothpaste?


Another ViviannaDoesMakeup inspired purchase. These two shades are 'Satsuma' and 'Green Berry'.



Finally got my hands on the 'Paul & Joe Nail Enamel in shade '14'. I have been oogling swatch photos of this shade and it looks just as pretty in real life if not prettier. It is a bright raspberry red with ultra-fine mutli-colored shimmer. It compliments fair skin so well.


I had a full-sized tube of this 'Origins' Drink Up Intensive Overnight Mask before, but it expired before I finished up using the entire tube so this time I bought the 50ml tube at Harrods. I have been using it almost every other night and fell back in love all over again. Such a great 'lazy girl' mask if you know what I mean.


Last but not least, my first 'Jo Malone' fragrance! I have never been a big fan of perfume because I have a very sensitive sense of smell, but have heard so many people with the same problem say that Jo Malone do fantastic light and unique fragrances that I just had to take a whiff of while I was there. And yes it's true, they all smell amazing and are non-offensive to my nose. The scent I ended up getting is the 'Nectarine Blossom & Honey' one.


TWITTER | INSTAGRAM | FACEBOOK | BLOGLOVIN' | TUMBLR (COOKIIE)