Yes, this haul post is very much overdue.

I feel awful for not updating in such a long time! As you guys already know, I went to Hong Kong last month and ever since I got back I have been feeling sooo lazy! It took me at least 2 weeks to find the energy to unpack my things.


A lot of things have been happening this past month. I'm currently finishing up my last term at school before starting my internship in September. I will be doing my internship at a photography company! Can't go too much into detail at the moment cause my internship still has to get approval and all that jazz, but I'm very excited.



I didn't pick up as many things as I initially thought I would, yet somehow I did manage to come back flat broke. Cosmetics definitely ain't as cheap as I wanted expected in Hong Kong!
boohoo~ Anyway, let me show you guys what I did manage to get my hands on.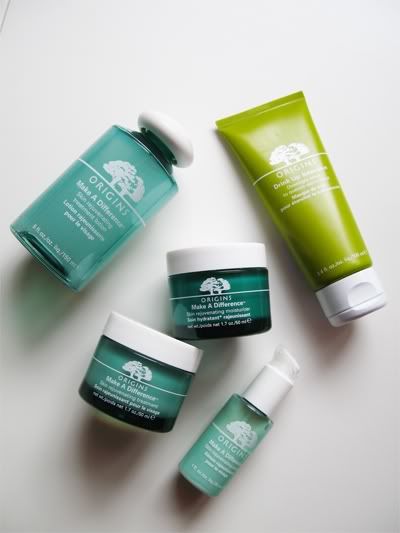 Most exciting purchase of the entire trip! Origins! I bought the entire 'Make A Difference' line and swapped the cleanser for the 'Drink Up Intensive' mask. So far my experience with Origins has been very positive! I'm sad that the brand is not sold here in the Netherlands, so I have no choice but to resort to ordering online. I'll do an updated skincare routine and review very soon!




Other skincare items I got include Laneige, Kiehl's and Nivea. At Laneige I got the 'Pore Clear Wash Off Pack', the 'Strawberry Yogurt Peeling Gel' and the new 'Water Sleeping Pack_Ex'.

During my stay in Hong Kong I felt constantly attacked by UV rays, therefore I felt the need to get some extra UV protection. At Kiehl's I got the 'Ultra Light Daily UV Defense' and the 'UV Protect Targeted Sunscreen Stick'. Both have an SPF of 50, the lotion has PA+++ whereas the stick does not. The SA told me that the stick was great for around the eyes and on the lips and it can also be used on top of your make up. So far I am in love with the 'Ultra Light Daily UV Defense', but the thing what bugs me is not the price, but the insanely small amount of product! The tube only contains 1.0 fl.oz / 30ml and I've already gone through half of it.


The Nivea 'SOS Relief Body Lotion' I got as an emergency skin saver. Even though the weather was hot and humid, my skin got horrible dry from the air conditioning. Nothing compares to my La Roche Posay 'Lipikar Baume', but it was able to soothe my dry flakey skin.

Now onto my pathetic make up haul. I have no idea why I only got this little make up. I felt like I bought a lot more than I did, but after giving away the souvenirs I got, this was pretty much what was left of it. :P



The 'Majolica Majorca Jeweling Eyes' in RD784, 'Dolly Wink Liquid Eyeliner' in Deep Black, 'Kiss Me Goodlash Power Beam Eyes' and also 'Maybelline Magnum Volum' Express' mascara. Also got the highly raved 'MUFE HD Foundation' in shade 117.



Close up of the palette

Swatches: left to right, top to bottom.



It feels good to finally finish posting up this haul. If you have any questions or want a review on any of the products, feel free to ask!