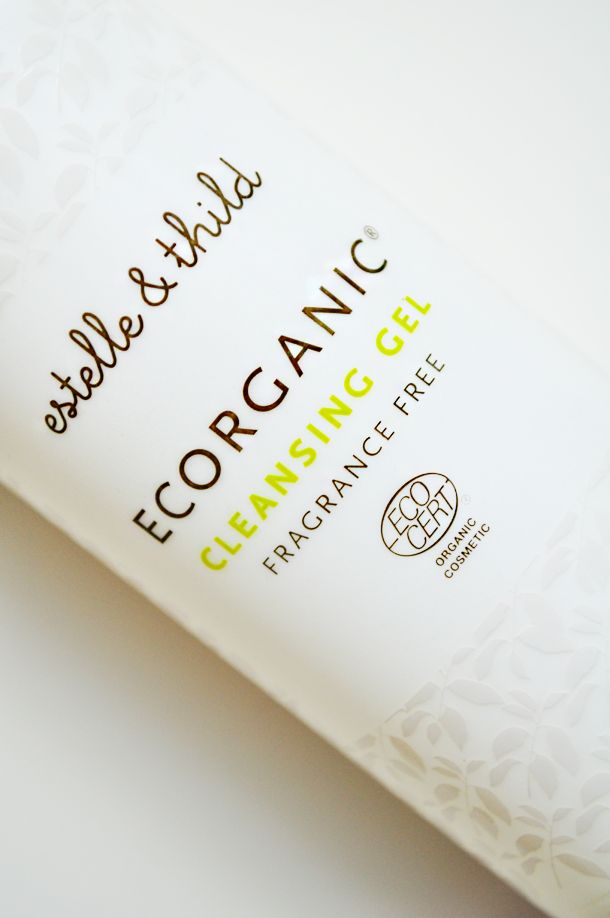 Product description: A soothing 100% perfume-free certified organic Cleansing Gel that cleanses efficiently without dehydrating the skin. Developed for sensitive and combination skin. 150ml.


Estelle & Thild is a Swedish skincare brand which uses bio-active oils extracts from the purest and most exclusive organic raw materials. These organic raw material are all free from pesticides and toxic residues. I found this skincare brand at Skins Cosmetics several months ago and was immediately intrigued by its unique philosophy.

As most of you already know, I have been using paraben-free products for nearly two years now and have recently taken one step further by switching to natural and organic skincare products. It was difficult at first since most brand do include chemical ingredients, but luckily consumers are becoming smarter and more aware of the harmful effects of these chemicals. New natural and organic brands are popping up everywhere and it has become really easy to find 'pure' products.



The product

I love the packaging of this product! Yes, it is a little bit bulky but the design is so simple yet cute! It comes with a flip-top instead of a pump, but I find it just as easy to dispense the product.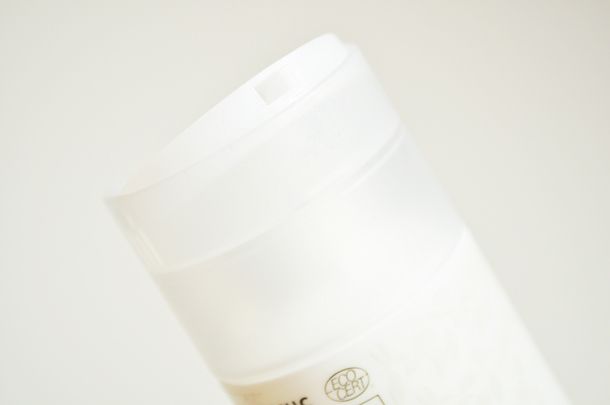 The cleansing gel has a very light almost runny texture. When you add water, it emulsifies a little bit but it definitely does not lather or foam up.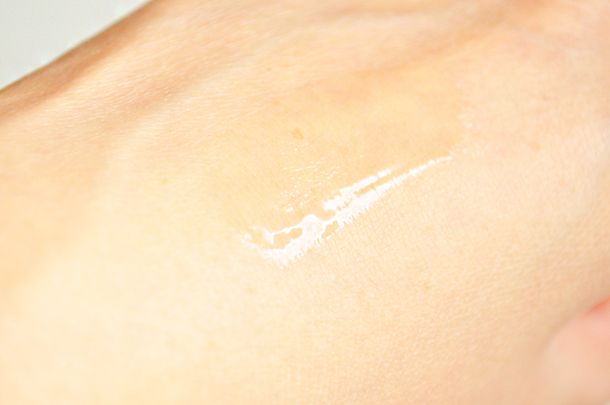 Tip! A misconception that a lot of people have is that cream cleansers are good for dry skin. Now the word 'cream' is very misleading as it is often associated as being moisturizing. Cream cleansers tend to lather a lot and the more it lathers, the more drying it actually is for the skin.

Now the big question is: is it able to cleanse the skin properly? The answer is no.

It claims to remove make-up and dirt, but frankly, I would not use this as a one-step cleanser. Instead I remove my make-up with 'Bioderma' and follow up with the cleansing gel. This cleanser is probably one of the most simple cleansers that you can find on the market and surprisingly, simple is very hard to find these days. I would say that this is what most people think the 'Purity Made Simple' cleanser by Philosophy is like (but then without sulfate, parabens & colourants #themostironicproductnameever lol).

The cleansing gel alone won't cut it, but when used in conjuction with a cleansing water of cleansing oil it is fantastic.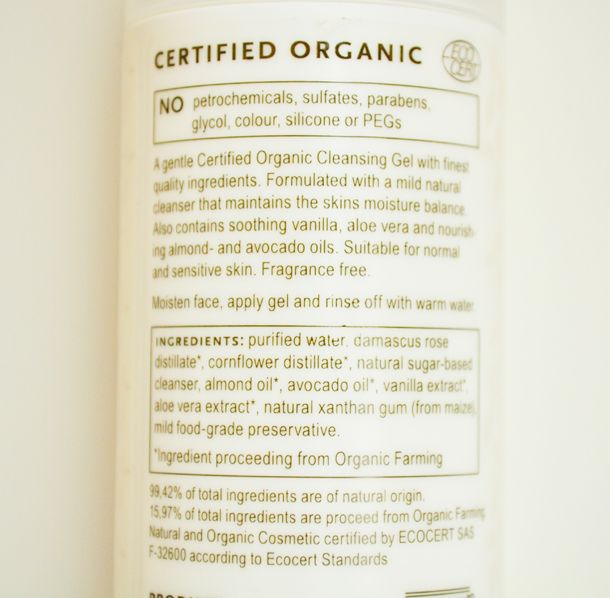 The verdict

I love the simplicity of this product and the fact that it is truly a gentle cleanser for sensitive skin. I used to never care for cleansers as I never felt any difference to my skin or saw any great results, but this is one of the few cleansers that leaves my skin feeling comfortable after cleansing. Although it is not something worth writing home about, but the ingredients list is just brilliant!

I would highly recommend this cleanser to those with sensitive skin. In fact, I think this cleanser would be great in conjunction with the 'Clarisonic'. A lot of people seem to like to use the 'Purity Made Simple' cleanser by Philosophy with the 'Clarisonic', but just make sure that you use something else to remove your make-up first!

Rating: 5/5


Note: You can find your nearest local & online retailers for Estelle & Thild on their website ( here ).