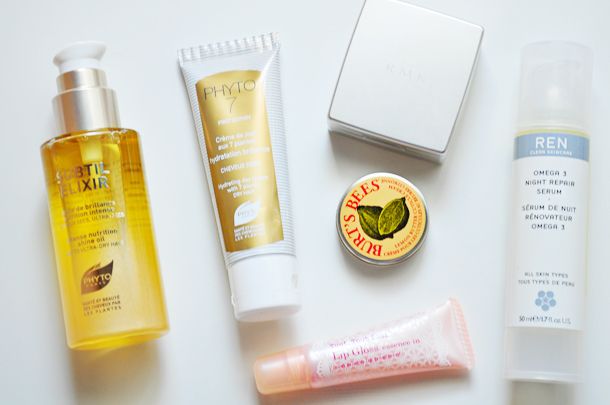 It has been a
looong
time since I lasted posted a favorites post. I have been sticking to the same products for a while now and rarely experiment with skincare anymore since I have found a routine that really works well for my high maintenance skin. I will do an updated skincare and haircare routine soon, but for now I will show you a few products that I have been enjoying as of late.
Phyto has become my favorite haircare brand as none of their products contain any silicone and they are free of many harmful ingredients.

The newest addition to my haircare routine is the
'Subtil Elixir'
which is a pre-shampoo oil treatment. The oil smells so good and spreads easily through the hair. After leaving it on for 10 to 20 minutes you can then shampoo, condition and style your hair as usual. The oils really nourishes my hair leaving it very smooth and glossy (
but not at all greasy!
).



Something that I have repurchased multiple times already is 'Phyto 7', a leave-in conditioner with 7 plant extracts. My mom and I both share this product. She rarely has an opinion about beauty products and everything feels about 'the same' for her, but she says this is great for smoothing her frizzy, unruly hair.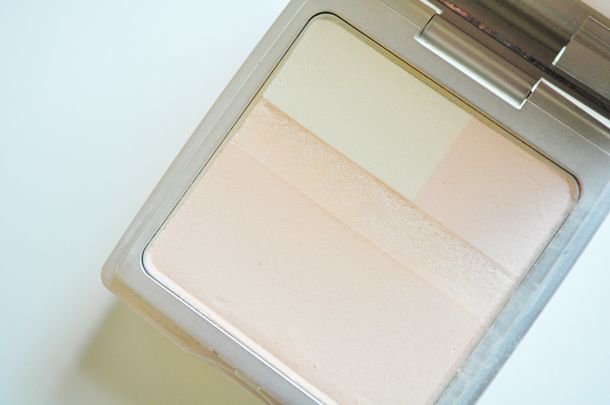 The only makeup product in the bunch is this RMK 'Pressed Powder N' in shade '01'. The compact contains 3 semi-matte shades and one shimmery shade. Together, it gives a very natural pearly finish. The powder is extremely fine and smooth and doesn't look cakey at all. It is a great powder for normal to dry skin, but if you are looking for something to mattify or control oil then this is not the product for you.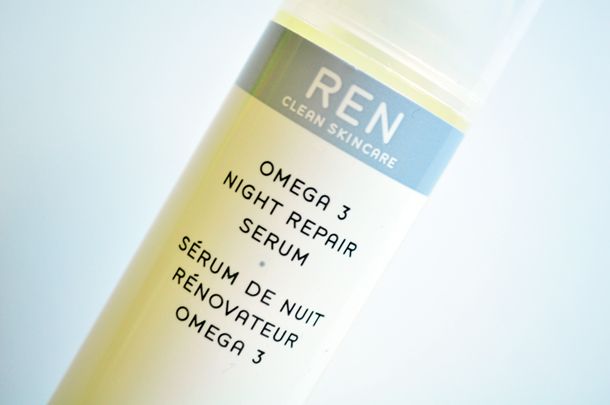 Night serums have become quite popular recently. Take for example the Estee Lauder 'Advanced Night Repair' and the Kiehl's 'Midnight Recovery Concentrate'. I have tried a sample of the latter, but wasn't too impressed. The Ren 'Omega 3 Night Repair Serum' however works wonders for my skin! I first tried it in a sample kit and ended up purchasing a full-sized bottle! It plumps up my skin without clogging my pores and leaved my skin looking fresh and radiant the next morning!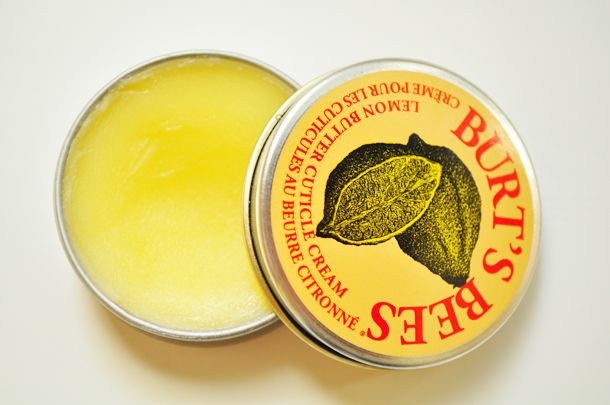 I have the most horrendous looking cuticles! They always peel and crack which is so painful. I really wanted to get a cuticle cream instead of an oil because I wanted to use it on the go because I always forget to apply something on my cuticles when I am at home. The only time I remember to do so is when I am on my way to work and have nothing to do so I start to examine my horrible looking finger nails and cuticles. This 'Lemon Butter Cuticle Cream' by Burt's Bees smells great and is very easy to apply. It isn't the most nourishing product out there, but it does the job.


True story: Last weekend I was on a 2 1/3 hour train ride to Antwerp and since the weather has been quite nice the past few days, the other passengers literally REEKED of sweat. I held this little tin up to my nose so I could smell the sweet lemon scent instead of the icky smell of B.O. Taking multi-purpose to a whole other level yo!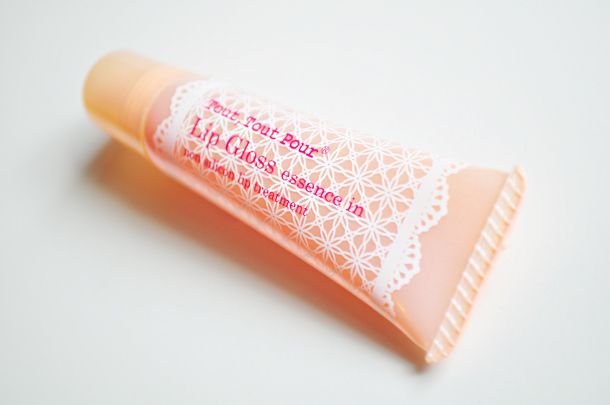 Last but certainly not least, the 'Tour Tout Pour Lip Gloss. I reviewed this a while ago so I will not go into too much detail, but this is a great product for plump looking, kissable lips!

You can read my full review here!



TWITTER | INSTAGRAM | FACEBOOK | BLOGLOVIN' | TUMBLR (COOKIIE)