Disclaimer: This giveaway is sponsored by Apothica.com

Ever since our anniversary giveaway ended, we felt like we needed to do another one to celebrate our blog reaching the 200 follower mark. Fortunately enough, we are able to do so because Apothica.com gave us the opportunity to give one of you a $25 gift card!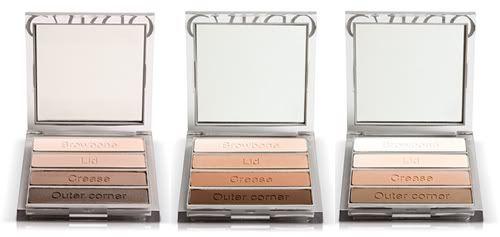 What we really like about Apothica.com is that they sell a lot of brands that are not available in Holland. One of them would be
Cargo
. There are so many products that we want to try from Cargo, such as the blushes and the
Essential Eyeshadow Palettes
. Obviously, we never stop searching for the best prices, but it's nice to know that we can always buy those products at retail prices at an online store that ships
worldwide
.

Enough blabbing, let's see how you can get a chance to make your first purchase with a $25 gift card!
Rules to enter1.
You have to be a follower of our blog.
2.
Please leave a comment below telling us about one of your HG products/ what kind of blog posts you like the most/etc. (Basically anything you want to say to us)
3.
We will ship to anywhere in the world so don't hesitate to join!
4.
The deadline is on October 11, midnight GMT.
5.
One winner will be chosen at random.
Extra entries
If you decided to do one or more of these extra entries, please do list them all along your comment entry.

One entry for becoming a fan of Apothica on FaceBook
One entry for following Apothica on Twitter

Two entries to retweet Apothica's tweet about this giveaway
Two entries to leave a comment about Apothica (especially the specified brand) in
the comment section below
Two entries for opting-in for Apothica's newsletter (found at the bottom of the website)

Seven entries for a blog post with a link directed to the specified brand
1. Must have a minimum of 100 words and use a pre-defined anchor text and
link to a specific page.
2. For example, if the brand you are highlighting is Too Faced, an
entrant would have to use the word "Too Faced" and link it to http://
makeup.apothica.com/too-faced.html in their own post