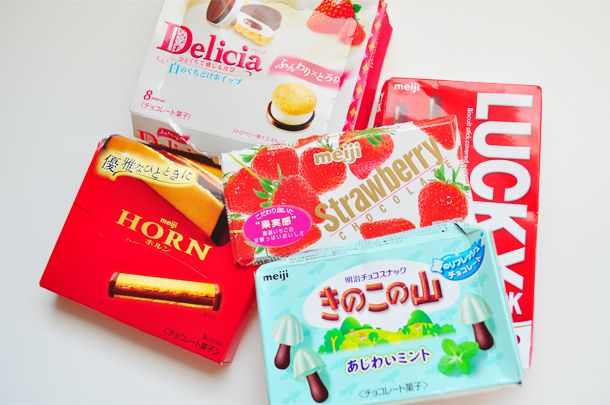 There is one thing we like more than beauty products and that is food. You would probably already know that if you follow us on Instagram
(helloooo foodporn!)
.

When we did a swap with the lovely
Blair
we asked for snacks instead of beauty products and this what she sent us.

Chocolate, chocolate and
more
chocolate!
I pretty much have already tried everything and the
'Meiji'
Strawberry Chocolate is definitely my favourite!

Nom nom nom ~
And of course she had to throw in a few beauty bits in as well because we are beauty bloggers after all.

Thank you so much for everything! We will defintely enjoy devouring all these yummy snacks!

TWITTER | INSTAGRAM | FACEBOOK | BLOGLOVIN' | HELLOCOTTON | TUMBLR (COOKIIE)