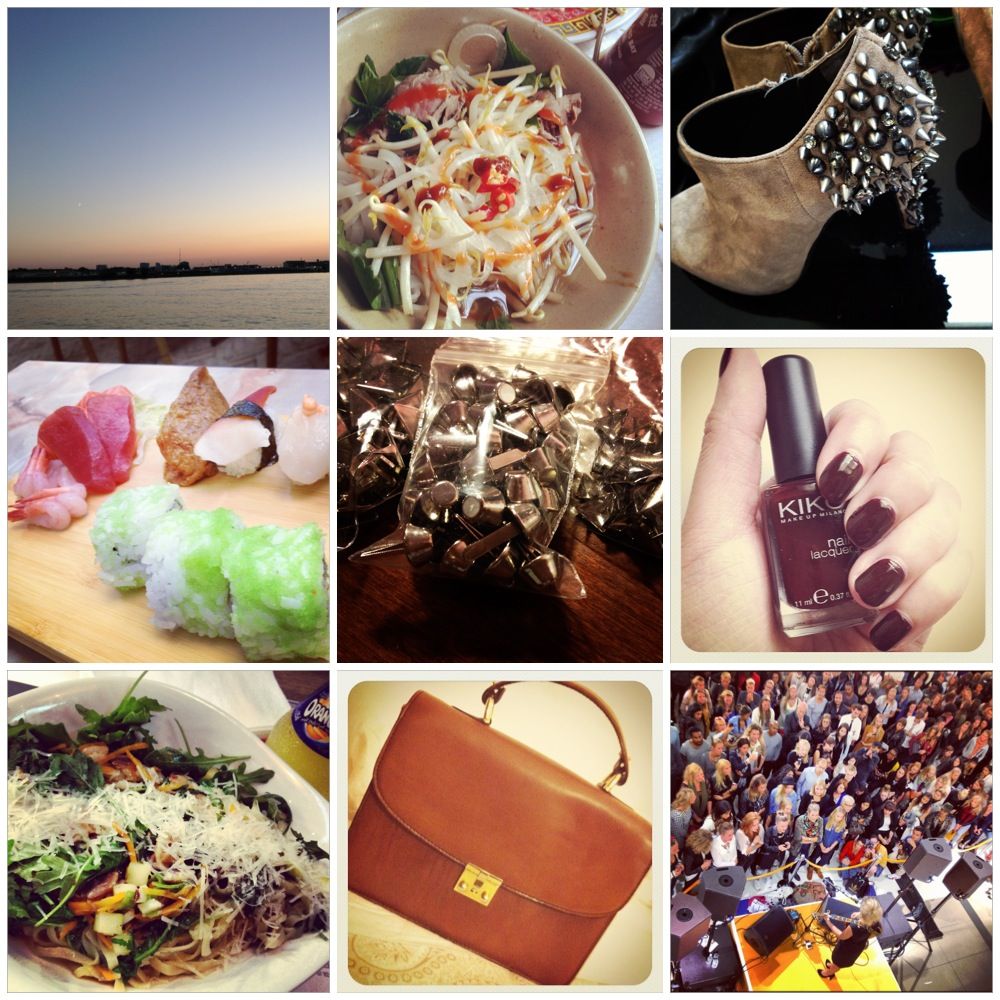 The view on the ferry to the northside of Amsterdam • Pho @ Pho14, Paris • Closet Affair 2.0 • Unlimited Sushi @ Genki Garden • Studs for DIYing • Kiko Nail Lacquer • Pasta @ Vapiano • Ella's first vintage purchase in Rome • FNO @ Bijenkorf

Sooo we're on Instagram too now! We tweet all our Instagram pictures but if you don't have Twitter, then you can add us on Instagram @MilknCookiie.

You probably notice how we take a lot of food pictures, so expect a good amount of food porn. Blame the Asian genes for always wanting to take food pictures..