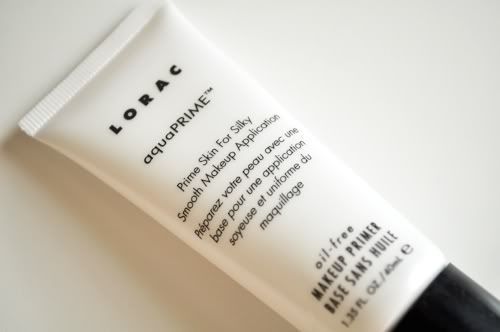 Product description: A revolutionary water-based makeup primer. Moisturizes and prepares your skin for silky smooth makeup application with a lightweight, colorless gel texture that's oil-, fragrance-, and silicone-free.

aquaPRIME™ contains sodium hyaluronate, which hydrates and helps diminish the appearance of fine lines, creating an ultra smooth canvas for perfect, long-lasting, luminous makeup.

Retail price: $30 for 1.35 oz (40 ml)
I was immediately sold after reading the product description. Best of all, it's not only oil-, fragrance-, and silicone-free, this primer is also free of parabens! The product promises to keep your skin moisturized and to help make up last longer.
Keep reading to find out if they were able to keep their promise!
The product

The texture of the primer resembles that of a moisturizing serum. It is very lightweight and slightly runny. The best way to describe the consistency is that it is thicker than water, but lighter than a gel (moisturizer). It feels very refreshing and soothing on my dry skin.

Although it claims to hydrate, it is still a primer and therefore does not really 'absorb' into the skin. Rather, it feels as if it 'coats' the skin making it feel and appear smoother. Unlike most primers which contain silicone, it does not feel as if it is suffocating your pores. The last thing you want is a heavy feeling primer and then having to apply layers of make up on top of it.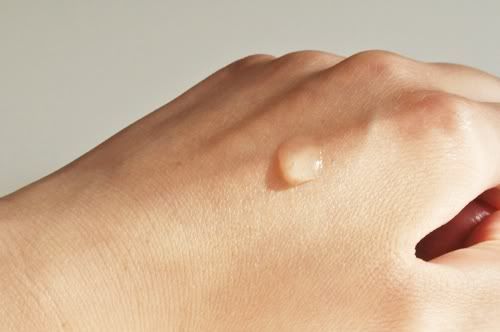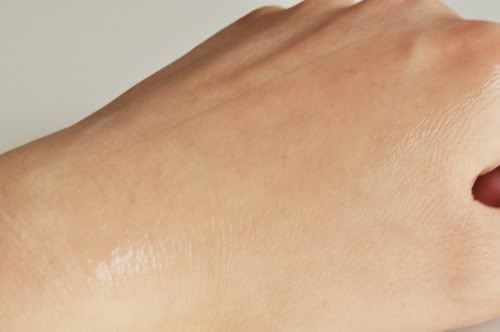 Ingredients: Water (Aqua), Acrylates/C10-30 Alkyl Acrylate Crosspolymer, Sodium Hyaluronate, Sodium Dehydroacetate, Polysorbate 20, Triethanolamine, Phenoxyethanol, Methylisothiazolinone, Di-Sodium EDTA.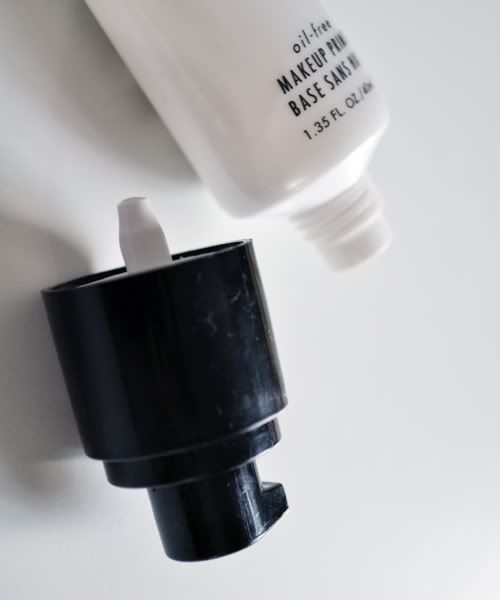 The primer comes in a tube with an pump which is great for sanitary purposes, but I often have difficulty dispensing the product as the pump does not have a attached hose to reach the product as per usual. Instead you need to hold the tube so that the pump is facing down in order for the product to flow downwards.


The verdict

This primer definately helps with making my foundation last longer. I am currenly using a cleansing milk and a cotton pad to remove my face make up and I can easily tell how much foundation I have left on my face as I wipe with my cotton pad.

Obviously the lasting power differs depending on your skin type and the weather conditions in your country. It has not been very hot and humid in the Netherlands, so I can't say much for those who live in places with more extreme weather conditions.

Although it has hydrating properties, it does not substitute a regular moisturizer. I do not feel that it makes a huge difference as far as hydration goes, but it certainly does not make my skin any drier.

The only negative things I can think of to say about this product is that it does not have any color correcting properties. It does not do anything in terms of brightening or evening out the skintone. aquaPRIME™ also does not offer any sun protection, so I always have to wear a seperate sunscreen underneath it, but it does not bother me too much as the primer itself is so lightweight.

Rating: 4/5

Read more reviews on Sephora.com!