Surprise! We're now on YouTube as well! Today is the one year anniversary of our blog, so we wanted to surprise you guys with a video and contest!

Thank you guys for your support over the year and we hope you will enjoy this little event we organized for you.

Guess the product! (Photos & hints)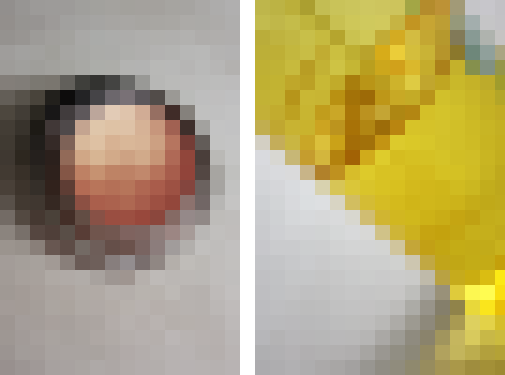 From top to bottom, left to right:

1. I am a very voluptuous colour. I will make you feel really sensual around the eyes...or anywhere you want. ;)
2. A lot of people fear using me, because they think I am too greasy. I wonder if they know that I will foam up when I touch water?
3. I help rid of the darkness. There is never a dull moment when I am around, but most of the times you can't even tell I'm there!
4. My twin and I like to stick around a lot. Many girls like us despite being fake.

Rules & instructions

1. You have to be a follower of our blog.

This contest is a way for us to thank our followers. So naturally, you would have to be one in order to join. It does not matter whether you're a new or old follower; anyone can join in on the fun. :)

2. Guess the product in the photos. Try and be as specific as possible (type of product, brand name, product name, product colour).

All 4 products have been mentioned on our blog (in reviews, hauls, etc), so feel free to dig through our previous posts!

3. You are not required to guess all 4 products, you can even enter with only 1 answer.

4. The participants with the most correct answers will be grouped together and 2 winners will be selected through random.org

5. Posting about our giveaway will give you one extra entry.

Just include the link to your post in your e-mail.

6. Do NOT post your answers in the comment box. We will delete all comments with answers and thus the entry will not be valid.

7. Of course you can also enter the YouTube giveaway. Simply subscribe for your extra entry! (Please scroll down to 'YouTube giveaway' for more information and pictures)

Please e-mail the answers including your username and a link to your blog (if you have one) to milkncookiie@gmail.com.

8. We will ship to anywhere in the world so don't hesitate to join!

9. The deadline is on August 11 31, midnight GMT.



First winner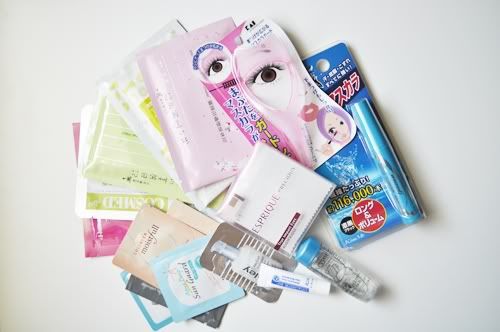 Esprique Precious True Impact Eyes in T-1 ( link to swatches )
Kiss Me Goodlash Power Beam Eyes mascara
Kai Mascara Guard
Several sheet masks
Various samples
Second winner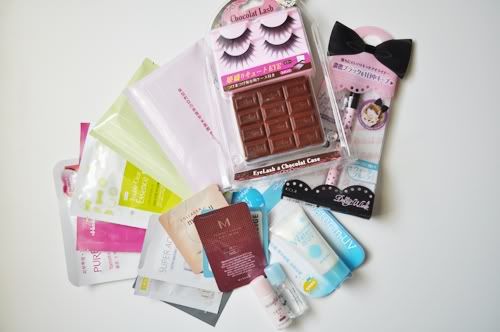 Koji Dolly Wink Liquid Eyeliner in 'Deep Black'
Bi Joie Luxurious 'Chocolate Lash'
Mentholatum Sunplay Water in UV SPF 25 PA+++
Several sheet masks
Various samples
YouTube giveaway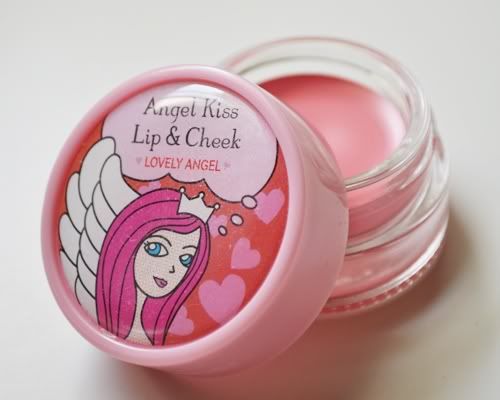 Etude House Lip & Cheek in #4
Catrice Pastel Delight in C03 'Vibrant Violet'
Dariya Hair Magic Sheet (Pink)
Biore Pore Pack
Garnier Skin Naturals 'Light' Trial Set
Several sheet masks
Various samples
Rules & instructions

1. Subscribe and you will be automatically entered in our giveaway.
2. A winner will be chosen through random.org.
3. We will contact the winner through personal message on YouTube.
4. The winner must respond within 48 hours or another winner will be chosen.
5. The deadline is on August 11, midnight GMT.