Yeah, I know it's a little late for this post, but it's never too late for a haul post right?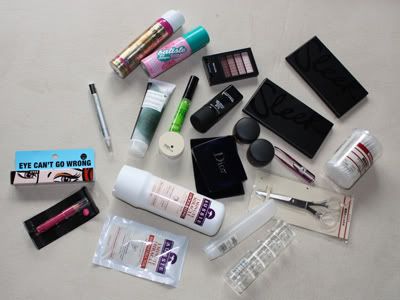 So before I show you the beauty products I'm such a tease, I want to tell you more about our trip. We basically shopped for 4 days straight, and that's almost the only thing that went really well, haha. Sometimes we had trouble finding stores, but most of the time it was really easy to find the places we wanted to go. The underground transport system is really easy and we basically travelled to everywhere with the tube. We had some great and some less good meals, but overall it was pretty good and not pricey at all. I met a friend that I've known from the internet for a long time, drank a bit and even attempted clubbing. We did that on the last day, but the club was horrible and I even got sick afterwards, so that was not so nice.. haha~

I didn't snap pictures there at all, because this was my second time going and I really didn't think about it much. I'm sorry guys, I wish I could show you a bit more of London.

So yeah, that's basically a short summary of what we've done there. Onto the haul!



Some hair products: L'Oréal Paris Elnett Satin hairspray, Batiste dry shampoo and some Aussie hair masks. So far I've only tried the 3 Minute Miracle mask, but I was actually expecting a little bit more of it. It's okay but it's not as good as my regular hair mask, so I was a little bit disappointed. Hopefully the big bottle one will be better.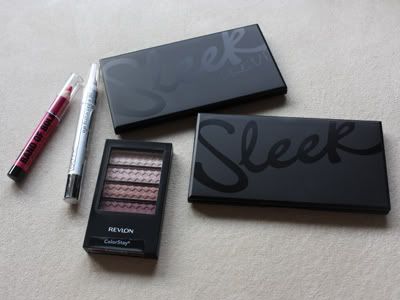 Drugstore eye make-up! I've gotten two Sleek palettes: The Original 594 and Sunset 568. I also got the Revlon ColorStay 12 Hour Eye Shadow in 05 Blushed Wines and two random eye colour pencils. The pink one actually from Primark; I saw it and I liked the hot pink colour and thought, why not? The other one is called the Technic eye shadow shimmer stick in E13; it smells like cheap lipstick and it's very sticky and creamy, so it has some potential to be a nice cheap eyelid primer, haha.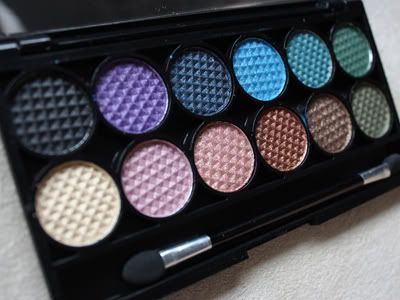 Close-ups of the Sleek palletes: the inside and the back of the palettes. First one is The Original 594 and the second one is Sunset 568.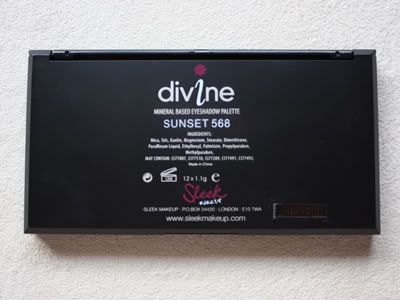 The first time I went to London, I actually missed my flight back home, so we were really stressed about it and made sure we made it on time. However, our flight was delayed for at least an hour because of the snow.
This gave us a little bit more time to shop on the airport, and guess what I got? A Dior eyeshadow palette! I had about 30 pounds left and I didn't really know what to do with it, so Milk suggested me to just treat myself a Dior palette (since I was sick and stuff), haha. This one is the 5-Colour Iridescent Eyeshadow Palette in 609 Earth Reflection.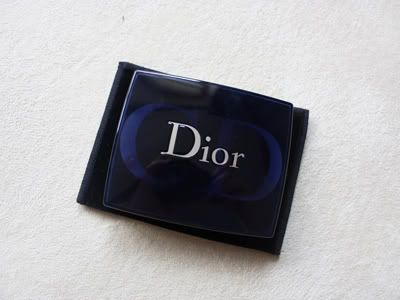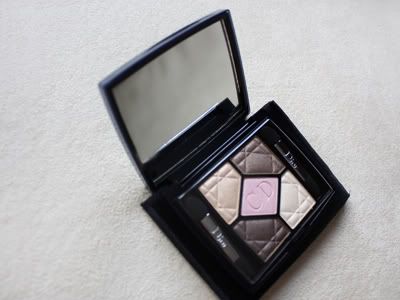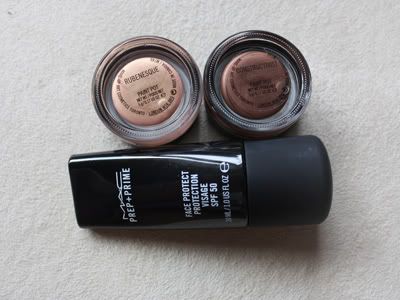 MAC~ There was a MAC store in the shopping centre Westfield, so that's where we did the hauling. I also bought a 187 brush for myself, but I forgot to make a picture of it. And if any Londoner is reading this, is it normal to stand in queue to get in? Not that it was bad, I actually liked the fact that I had more space to walk around.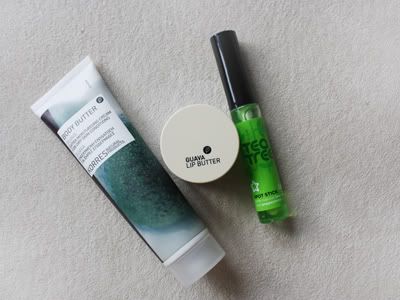 You've probably seen the Korres Body Butter and Lip Butter from Milk already, so I won't tell you again how nice the deal was Ha! I did it anyways, but I'm really regretting that I didn't buy more. It's so good!
And for anyone who lives in the UK and has mild acne like me, try the Superdrug Store's Tea Tree Spot Stick for spot treatments. It's not magical or anything, but it works really well in my opinion. I've tried many spot treatment products, and I've got to say that this one is one of the most effective products I've had. I bought two for 5 pounds, but I wish I had bought more now, haha.



Some stuff from Muji! I haven't tried the hair scissor yet, but I can finally maintain my hair myself now~ Oh and the tweezer with the light is from Primark. I don't really use it, I just wanted to have one and see how it works, haha.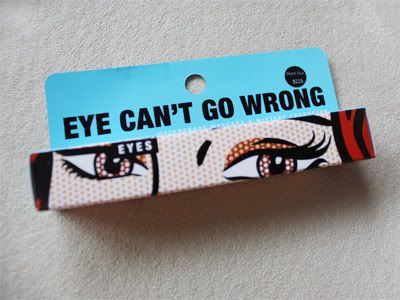 This is also a product from Primark; it's supposed to remove mistakes made when applying mascara, but I haven't tried it out yet so I'll post about it later if it's any good.



And last but not least, nail polishes! I was really in need of some nice nail polishes, and these were buy 3 get 1 free. So far I've tried the Gosh one in 'Holographic (the glittery one) and I love how it looks on my nails. The only bad thing about it is that it chips off incredibly fast, so if anyone has tips for better "staying on power" I guess, please let me know!