I purchased the Dr. Young Sprinkling Gel Cream a few weeks ago to replace my ~H2O+ Face Oasis which I recently finished and let me tell you, I am very impressed!

(I think Dr. Young and Dr. G are both a sub brand of Gowoonsaesang cause they do refer to Gowoonsaesang on the packaging and all products are manufactured by Biocostech Co. Ltd.)
The reason why I prefer using gel type moisturizers over regular lotions or creams is because I don't like the feeling of putting layers and layers of product on my face. After using a moisturizer, I still need to put on sunscreen, primer, foundation and powder
(Yuck!!)
so that is why it is important for me to find something light yet hydrating enough for my dry skin.
Out of all gel type moisturizers I have tried thus far, the Dr. Young Sprinkling Gel Cream has to be my favorite! The other ones I have tried are the ~H2O+ Face Oasis and Clinique's Moisture Surge. Both are quite good as they are very lightweight and easily absorbed into the skin. The main reason why the Dr. Young one is better is that it does not leave my skin feeling sticky like the ~H2O+ one and is more hydrating than the Clinique Moisture Surge.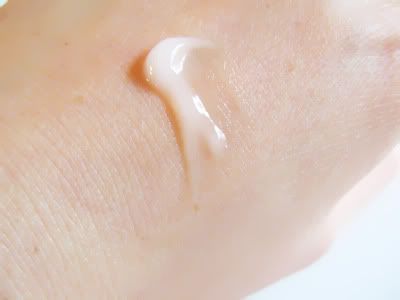 Description

Dr. Young Sprinkling Gel Cream replenishes skin with ample nourishments and hydrating factors that come from alps glacial water, cactus extract and phyto-oligo.
It greatly improves the skin elasticity and moisture retention. Leaves your skin soft, smooth and supple.



Instructions

After cleansing and toning, apply the gel cream on entire face.
It can also be used as a 5-minute mask: apply on face and wait for 5 minutes. Use water or tissue to clear away the cream.



The verdict

I am absolutely loving this product! It feels so refreshing and it does leave my skin feeling soft and smooth as it claims to do. The only thing I don't like is the packaging. It's heavy and inconvinient. Not to mention there is a chance it would break if you bring it when travelling.

Pros: Oil-free. Lightweight. Pleasant scent. Can also use as mask.
Cons: No SPF. Heavy, breakable container.

Rating: 4.5/5