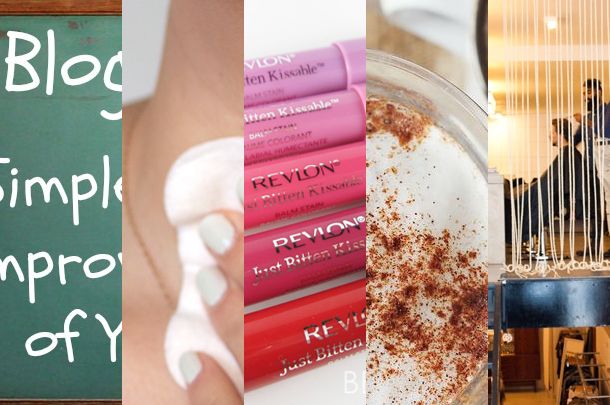 Sometimes
oftentimes
I am a little busy with my study or other things in real life. I might then not be able to update as frequent as I would like to, but I always try to keep up with my blog feed so that I don't get off track too much.
K
from
Cosmeddicted
always have these
Weekly Reads
posts that I love checking out because every now and then there are a few links up there that are interesting to read for me. Now if you check out my
Tumblr
you will see that I have been listing everything up there that I can use as inspiration, usually things that are fashion and DIY-related. I realized I haven't been able to list other things up there since that would just make it too random and messy (
Yes I'm very anal about these kind of things, don't mind me haha~

). And so, inspired by K I decided to list my interesting readings as well. I present you, the
M&C Rad Readings
número uno:
Not Fashion Related: Blogging 101
from
Wardrobe Oxygen
. Some very useful tips; worth reading for the bloggers among us.
Grey Areas
from
Lips So Facto
. Honestly, I'm really good at neglecting my skin when it's not my face's. This post definitely made me think about the rest of my skin. I should really invest some more time into taking care of that as well, but I'm afraid I'm just too lazy..

Revlon Just Bitten Kissable Balm Stain
from
Beauty Swatch
. Not really a long read, but Yishan sure convinces me with her well-moisturized luscious lips that these balm stains are worth trying out.
Coffee Shop Oatmeal to Go!
from
A Beautiful Mess
. Oatmeal. To go. And it supposedly tastes good?! This might actually awaken my never-existed oatmeal craving.
Get styled head to toe at Bubblekid
from
Overdose.am
. An article about a cool shop we have here in Amsterdam. Never been there before, maybe something worth writing about again when I actually have.

TWITTER | INSTAGRAM | FACEBOOK | BLOGLOVIN' | TUMBLR (COOKIIE)