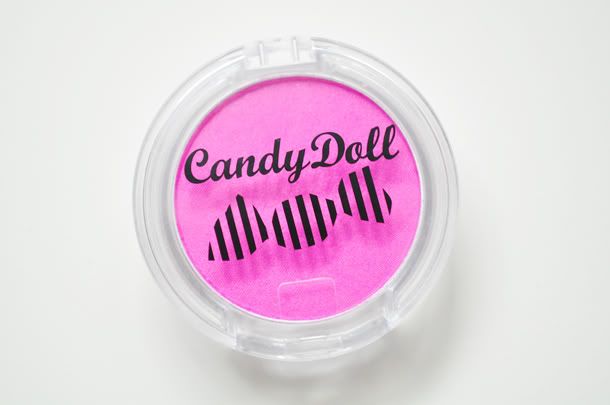 The product
The Candy Doll
'Cheek Color'
blushes are available in 3 shades: peach pink, strawberry pink & carrot orange. Aside from the blushes they also have 2 additional highlighter shades: marshmallow purple & cream beige. Both the blushes and highlighter powders retail for ¥1,260 yen
(approx. $15 USD)
.

From left to right: Peach Pink, Strawberry Pink & Carrot Orange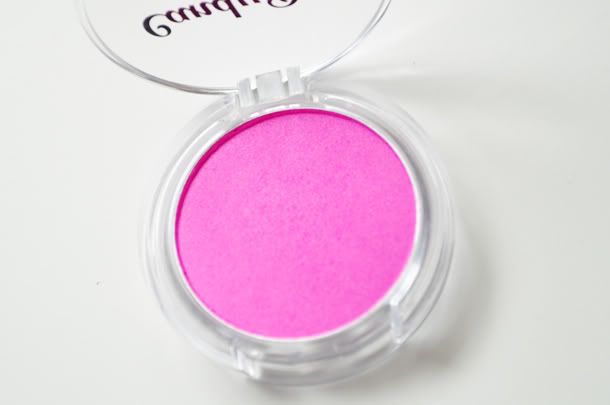 Strawberry Pink is a bright, blue-toned pink infused with ultra fine silver shimmer. The shimmer is not very noticible on the skin and does not accentuate large pores but actually gives the cheeks a nice glow.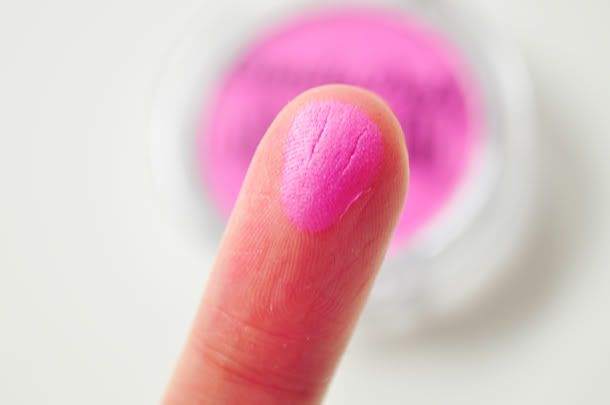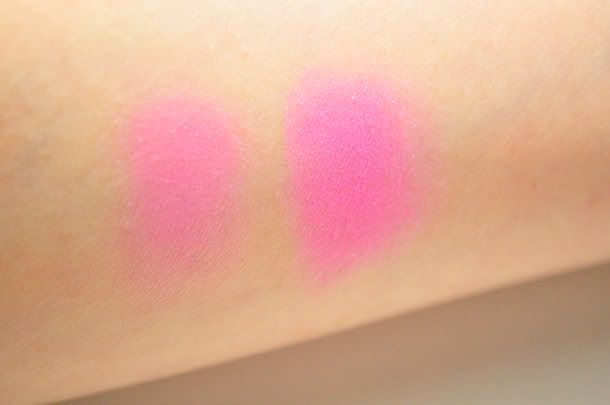 Light swatch (left) & heavy swatch (right)



The blush looks very bright and pigmented when swatched with the fingers, but it is quite buildable when applied with a brush. I would suggest using a light hand when applying this blush unless you are really going for a dolly look because it can almost look a bit 'neon' on the cheeks due to the glowy effect of the shimmer. Since the powder of the blush is very fine, it blends out very smoothly and does not leave any chunks of shimmer or powder on the cheeks.



The verdict

Despite the blush being a lot smaller than what I anticipated, I am surpised with the quality! The only downside to this product is that it has a poor color selection and none of the shades seem all that unique. I feel that the Candy Doll 'Cheek Color' would appeal to those who enjoy bright, doll-like cheeks rather than those who like the more subtle and natural flushed cheeks.



All-in-all, the blushes have a nice smooth formula and a very pigmented. It only gets a 4 out of 5 rating because the blush is a lot smaller than the average size and it is not even all that cheap!

Rating: