A tiny bit late, but finally a real post!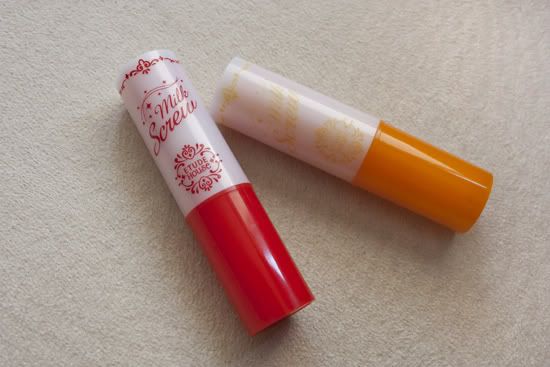 Product description: "Lip damage cure & prevention". Lip moisturizer. ..Yeah, that's the official website description

Retail price: ₩3500 (got it from a friend who was in Seoul for a trip, but it's around $8 on Ebay depending on who you're buying it from)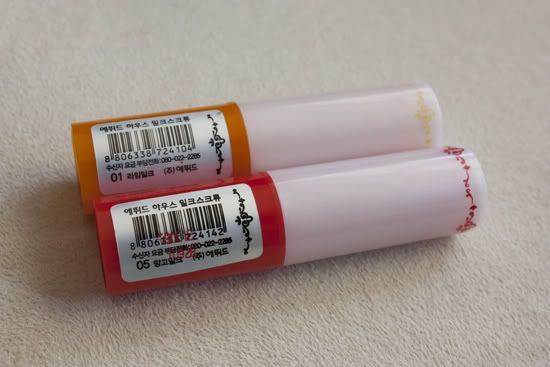 The product

There are five colours in total: Lime Milk, Apple Milk, Berry Milk, Coconut Milk and Mango Milk. I asked my friend to get me Lime Milk and Mango Milk, because they sounded the most interesting.

I honestly don't get why they're called Milk Screws, because they don't smell like milk at all..ok maybe a liiitle bit. I believe that they do all have a different scent that suits their colour name, although it's very subtle yes I did sniff them real long and it looked weird.

When it comes to lipbalms, I'm very picky about the moisturizing effects. My favourite HG lipbalm is the ever so known Labello Classic. I swear, nothing works just as well for me. Not even this one, but it's the closest a lipbalm has ever come so far. I could use it alone when my lips aren't so dry, but I prefer to use it on top of a layer of Labello goodness for perfectly moisturized lips.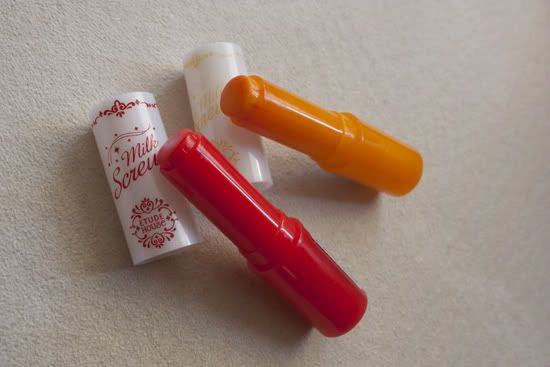 The pigmentation

As they are tinted lipbalms, I'll also review the pigmentation of these babies. On my arm, there's a big difference between Lime and Mango. On the lips, the difference is a little bit less. I guess it'll just give your natural lip colour a little extra, making you look more alive. Mango Milk obviously shows up more, being a little more red than orange. Lime Milk turns out to be more orange than yellow (just like the packaging colour), so it shows up more sheer. The staying power is pretty good. The colour can actually still be apparant even after the moisturizing effects are gone and is in need of re-application, but it will get off if you rub it with a tissue.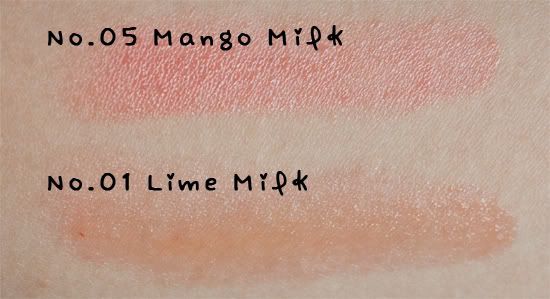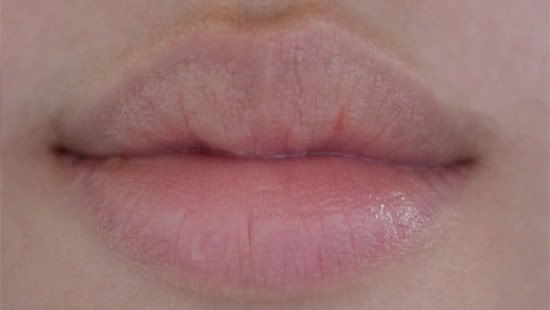 Completely bare lips; can you see how the skin gets so dry that it actually tightens my lips? Definitely need to keep them moisturized all the time..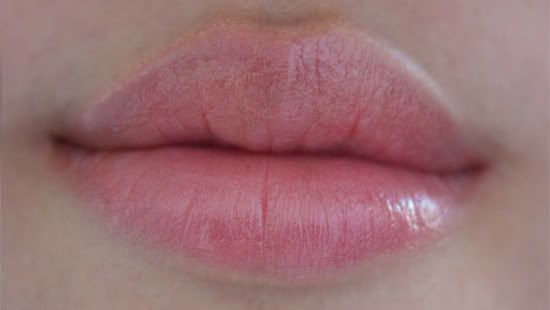 Only #5 Mango Milk applied. Lips look well moisturized!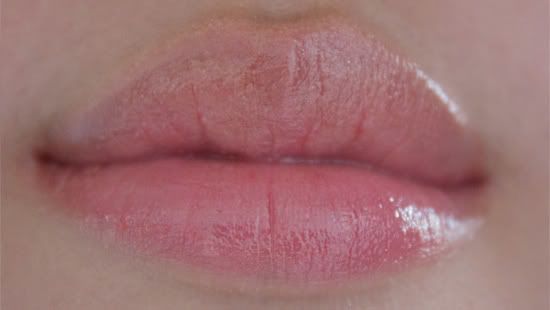 Only #1 Lime Milk applied. A real my-lips-but-better-lipbalm.
The verdict

As a real Facebook addict now, I'll say: I like! Since I'm not a big fan of lipglosses, I'll definitely use these a lot for a subtle glossy effect. The moisturizing effects are a big extra, but I'll keep using my Labello baby for the real deal.

Rating: 4.5/5