Yay, we received another award! A big thanks to the pretty blogger Nani, because it sure feels nice to get one after so long.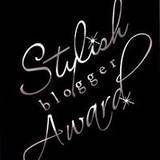 1. Thank and link back to the person that awarded you this award
2. Share 7 things about you.
3. Award 15 recently discovered bloggers
4. Contact these bloggers and tell them about the award
Milk*
1.
I like to walk around the house while brushing my teeth. For some reason I hate to stand still in the bathroom.
2.
My mother never expected me to become such a skincare fanatic because I only started to take care of my skin properly at the age of 18. I rarely even used a moisturizer in my teen years, but now I'm obsessed!
3.
Both my mom and I have freckles. They used to bother me a lot, but now I don't care for them as much. Now I try to protect my skin and prevent new freckles from appearing rather than trying to erase existing ones.
4.
Feet kind of disgust me.
5.
Even now, I am still a little bit afraid of the dark.
6.
I feel burdened when having to talk about my feelings or any personal matters. I tend to keep things to myself, but it has improved over the years!
7.
I am the queen of procrastination.
Cookiie*
1.
During the winter, I joke that I feel like hibernating because of the cold..but I actually mean it.
2.
If there was one thing I could choose to change of myself physically, I'd pick my skin. You can have an unique nose but that can still be a charm of you, bad skin is just bad skin. And mine's pretty bad. :(
3.
I might be interested in make up and stuff, but I think like a man at most times. Has to be because I grew up with three brothers.. or am I actually a
gay
guy?!
4.
I don't crush easily. However, once I do, it really gets to me good.
5.
When I gain weight, most of it goes to my tummy but some of it also goes to my face. Thankfully, I have a long face so it doesn't get noticeably "round" fast.
6.
For some reasons, people like pinching me. I even get pinched by
strangers
when I'm clubbing with full make up and dressed like any 19 year old would. It makes me feel like a 4 year old, and that's not a good thing..
7.
I am the goddess(?) of procrastination.
We found it really hard to nominate 15 recently discovered bloggers, so we're going to cheat and just nominate 5 bloggers we want to get to know better. xD
Blair
Kei Kei (Miss Kei Kei)
Becky (♥♥La Maison de Poupée♥♥)
Cinnabunnie
Lisa (xMaterialGirlsx)