Finding the perfect long lasting, smudge proof eyeliner seems like a quest for most women, especially for someone who has mismatching eyelids like me. I technically fit into the category of having 'double lids', but the fat eyelid of my right eye is slightly droopy which always makes my eyeliner transfer onto my upper lid.


I've already accepted the fact that there is no eyeliner on the market that won't smudge on my wonky right eye, but I have come across one particular eyeliner which has been working pretty good for me so far.

From my experience, gel eyeliners give me the best results. Therefore, in this entry I will compare the 3 gel eyeliners that I own and give my opinion on each of them.
From L-R: MAC, Bobbi Brown, Etude House (brush not shown in picture)
MAC Fluidline in Blacktrack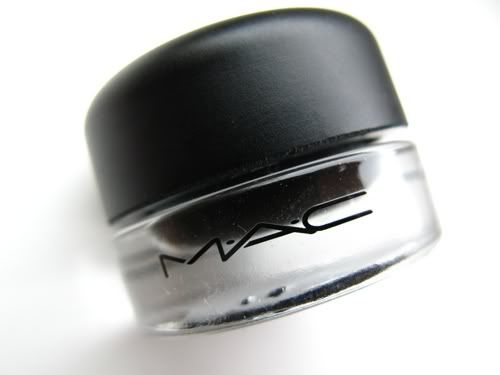 Website description: Ultra-smooth, Fluidline's gel formula provides the precision of a liquid liner with a silkier, softer finish. Goes on "foolproof" with a brush in an easy dip-and-stroke action. Long-wearing. Smudge-proof. Lines up in a rich array of colours and finishes. Brush sold separately.

3 g/0.1 oz US $15.00 (6 shades available)
The MAC Fluidline is the first gel eyeliner that I purchased. It is probably the most popular amongst all 3 eyeliners. Its consistency is the closest to a true 'gel', meaning that it's very soft in texture. At first, I liked it a lot because it lasted a lot better than any other pencil or liquid liner I've tried, but it still smudges a lot on my right eye.



Bobbi Brown Long-Wear Gel Eyeliner in Caviar Ink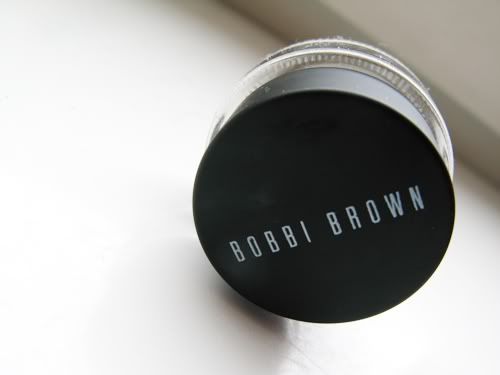 Website description: This award-winning liner offers the precision of a liquid liner and the ease of a gel-based formula. Awarded: "Elle" Magazines's 'Top 5' (Nov. 2009), "In Style" 'Best Beauty Buy' (2008), and "Allure" 'Reader's Choice Award' (2008).

3 g/0.1 oz US $21.00 (16 shades available)
It took me a while before I decided to invest in the Bobbi Brown gel eyeliner because of the hefty price tag.

Even though they call it a 'gel' eyeliner, the consistency is different from the MAC Fluidline. It's a lot more dry and waxy. I feel that the drier consistency prevents it from melting off, but after a long period of time and a lot of blinking, the eyeliner does rub off eventually.



Etude House Code B Strong Eyes Cream Liner in #1 Strong Black
Website description: Cream textured eyeliner supplies smooth, adhesion for long lasting smoky eyes. (Comes with Makeup Brush)

3 g/0.1 oz KR ₩9,000 (3 shades available)
The Etude House Code B eyeliner is a great dupe for the Bobbi Brown. This cream liner is the cheapest out of all 3, retailing for 9,000 won (~ US $8) in Korea or US $11,99 (available on the US website here)

The consistency is very similar to the Bobbi Brown, but just a tad more waxy. I can't comment on the pigmentation since the Etude House one is in 'Strong Black' whereas the Bobbi Brown is in 'Caviar Ink'. It applies very smoothly and the included brush is not bad at all! The thick, waxy texture of the liner makes it very long lasting. The eyeliner can transfer onto my upper lid after a few hours, but overall it lasts very well. Probably the best out of all 3!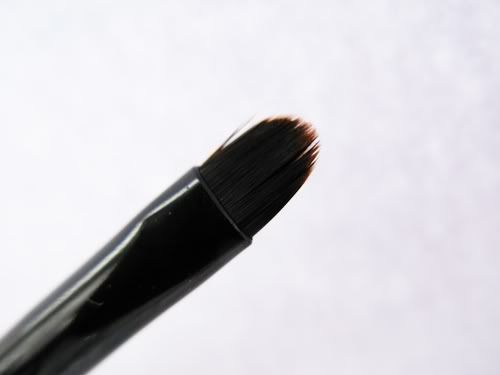 Here is what the included eyeliner brush looks like. Even though the quality is not amazing, it is not bad considering that its free. Even a noob like me can manage to draw a straight line with it.
The comparison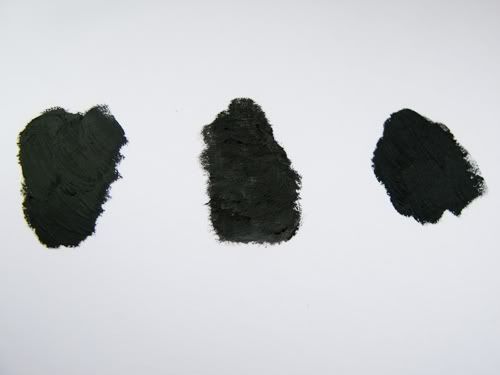 From L-R: MAC, Bobbi Brown, Etude House
Please note that the Bobbi Brown is in Caviar Ink while the other 2 are in black.
| | | | |
| --- | --- | --- | --- |
| | MAC | Bobbi Brown | Etude House |
| Price | | | |
| Lasting power | | | |
| Pigmentation | | | |
| Shade selection | | | |
| Availability | | | |
The verdict

Despite the poor color selection compared to Bobbi Brown, the Etude House cream eyeliner is of great quality considering the price. For those who want a long lasting black eyeliner, Etude House would be a fantastic choice. For those who do not live in a country where Etude House is readily available, you can easily find it on eBay. And for those who live in the US, you can order it from the US website (here).