Some of these product reviews were requested a long time ago, but I decided to wait until I've used them long enough for a fair judgement. Aaand then I forgot about them, which explains why it took this long. Haha, it's better late than never, right?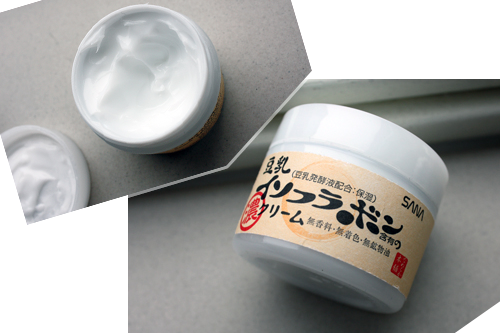 The Sana Nameraka Soy Milk Cream is a thick and rich feeling moisturizer. The Good: It moisturizes well enough, making your skin feel really soft. Did not cause me to have more breakouts. The Bad: It has a very odd scent to it that I can't even describe. You'd think because it's "natural"..but it contains parabens. It's still a pretty nice and affordable moisturizer though, if you have no problems with parabens. Not sure about the other ingredients, since the full list is in Japanese. Price: US$9.30 for 50g. Rating:

The IsQueen RICE Rice High Performance Eye Gel is a clear gel that makes your eyes feel refreshed on application. The Good: Feels great when you apply it on and slightly de-puffs the eyes. Nothing extremely moisturizing, but worked for me since I have oily lids. The Bad: No matter how cute the packaging looks, it's really not convenient. I had to use a spatula to get the last bits out, but even that was tricky.

Since the ingredient list was all Chinese, I don't know whether it contains parabens or not. Recommended for wrinkle-free youngins who need a little moisture around the eyes. Price: US$19.10 for 30g. Rating: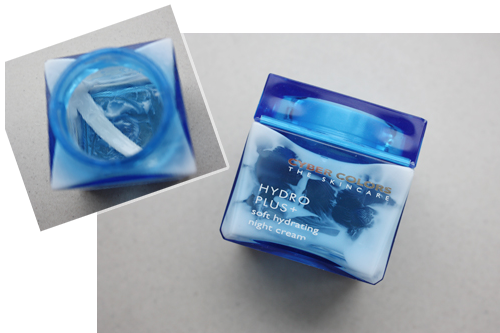 The Cyber Colors HYDRO PLUS+ Soft Hydrating Night Cream is a light but rich feeling moisturizer.
The Good: This baby took me forever to finish, since you only need a tiny bit amount to cover up your whole face. I really loved how it made my skin feel super soft when I woke up in the morning and it smells nice as well. The Bad: Just like the eye gel, it has the inconvenient square-shaped packaging. Sadly enough, it also contains parabens, so I won't be repurchasing it.

Price: US$32 for 50 ml. Rating: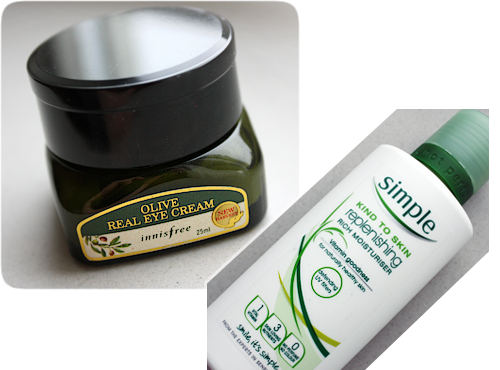 And now two misses! The Innisfree Olive Real Eye Cream is a very thick eye moisturizer that didn't absorb well for me. Afraid to get milia from it, I stopped using this and gave it to Milk for her dry skin to try out. It doesn't contain parabens though, so I'd recommend trying it if you don't get milia easily like me.

Both Milk and I had high hopes for the Simple Replenishing Rich Moisturiser to use under the eyes, but it really did nothing for us. Because it spreads really well, I sometimes use this as a body moisturizer or mix it with a dark foundation to match my body with my pale legs. It does contain parabens, so I'll definitely not repurchase this again.

Phew, finally done! I know it's been a long while that I've updated and I'll keep trying my best to do it more often. My student life just started a month ago and recently I also got myself a new job, so give me a bit time to find the balance again haha. Have a nice weekend~