Shop N' Chomp requested an in-depth review of the Kerastase 'Nutritive' Bain Satin 2 from my hair products overview.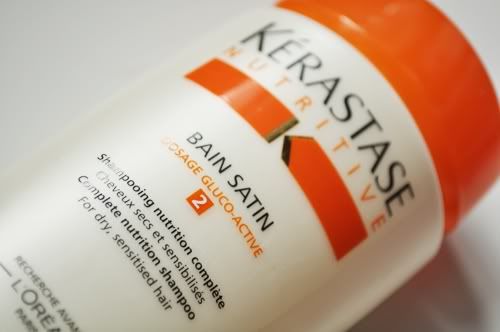 Product description: Softly bathes hair's most vulnerable areas and provides complete nourishment for dry, sensitized hair.

The patented 'DOSAGE GLUCO-ACTIVE 2' technology combines optimal dosages of proteins, lipids and glucose to restore hair's ideal nutritive balance.

As mentioned in my previous entry, the
Kerastase
'Nutritive'
line is divided into 3 types;
1
is for
'Normal to slightly sensitised hair'
,
2
is for
'Dry, sensitised hair'
and lastly,
3
is for
'Very dry, sensitised hair'
.
The Nutritive line is definately meant for damaged hair. If you only suffer from slightly dry hair I would suggest using the shampoo in type
1
. I have relatively dry hair as a result of years and years of torture, but the Bain Satin 2 manages to keep my hair looking a lot healthier than it actually is.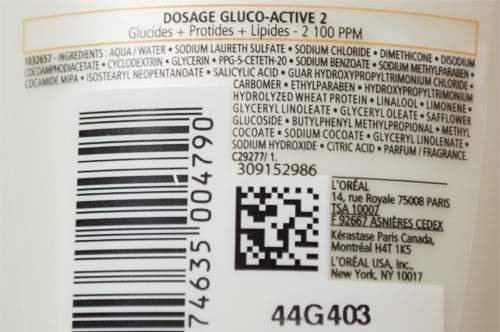 As you can see, 'dimethicone' is the fourth ingredient on the list which contributes to giving hair that shiny, glossy look but it can also weigh the hair down. The Bain Satin 2 also contains 'Sodium Laureth Sulfate' (a foaming agent) which is an ingredient some people prefer to avoid.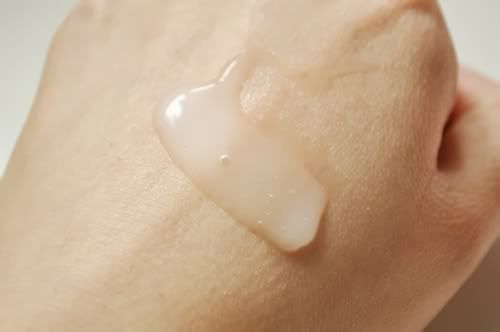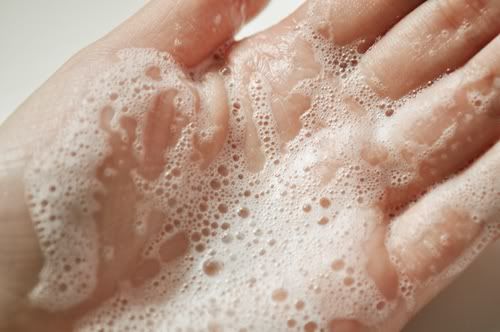 The product gives a thick, rich lather so a little goes a long way. The texture feels very luxurious and it feels more moisturizing than a regular shampoo. I cannot judge if the shampoo truly moisturizes my hair because I always follow up with the matching conditioner or hair treatment, but after rinsing out the shampoo my scalp does not feel dry or irritated at all.

The shampoo retails for a whopping $34 (ridiculous!) on the Kerastase USA website, but I normally purchase Kerastase from HQhair.com where it retails for £11.65 (~ $18.50) which is a huge difference! Plus, I only buy it when I have a coupon code.



Is it worth the $34? Absolutely not! I think $34 for a 250ml (8.5 fl. oz.) shampoo is absurd, but for $18.50 I think it is quite reasonable. When I first switched from drugstore to salon haircare products, I noticed a difference in how my hair felt and looked after only a few uses.

If you were to purchase this shampoo I would strongly recommend to also get the matching conditioner as I feel that the two products compliment each other very well. But if you have a tight budget I would choose the conditioner over the shampoo because a conditioner plays a bigger part in nourishing your hair.

Rating: