Some of you might have noticed, by looking at my wishlist, that I crossed out the "Coastal Scents" part before the "88 Warm Eye Shadow Palette". The reason for this, is because I found a palette that is probably exactly the same and is a lot cheaper, so I bought that instead. However, before I bought it, a guy friend of mine surprised me and bought a "Coastal Scents" palette for me as a birthday present. What was even more surprising, is that the palette was a "fake"!

My friend, who doesn't know much about make up, ordered it through Ebay and apparantly there are sellers out there who sells these palettes using CC's name. And on top of that, there were some shadows in the palette that were shattered and damaged. Because of the damage, I first didn't even realize that it was fake. Only after checking it out for another few times, I saw a big difference between the pictures at Coastal Scents and this "fake" palette.

Since I don't own a "real" CC 88 Warm Palette, I'll show you the differences with my identical looking 88 Warm palette from Ebay. Before I do this, I want to say that I have nothing against Coastal Scents as I'm a customer as well and I have ordered from them quite some times. The only thing I'm saying is that their 88 palettes are not entirely "owned" by them and it's sold everywhere by a lot of different sellers and online cosmetics companies (In case you were wondering about their Metal Mania Palette, I haven't seen it anywhere else before so that is probably an unique palette from them). I am in no means trying to offend them in any way, but I just want to let my readers know that you can buy the "same" palette for an even more affordable price.

Okay enough writing, let's go to the pictures!


Here you can see that the column in the middle has a different placing on the "fake" palette. However, this isn't because it is a faulty product. I found out that there are two different 88 Warm palettes sold at Ebay. They are basically the same if you compare the colours (aside from having a different order and stuff), only that some of them are either matte/shimmer and at the other palette the same colour would have the opposite finish. Also, some colours look really similar, but turns out to be a tad bit lighter/darker.

Here are some more comparison shots: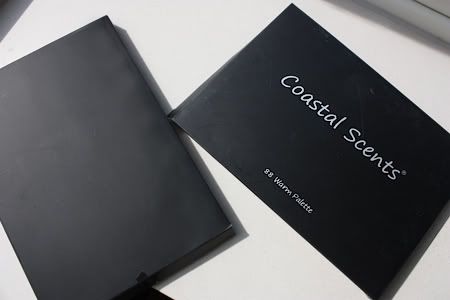 The boxes. The one with Coastal Scents's name on it is the fake one (duh lol).





The lids (..Is that how you call it?). Basically the same as the boxes.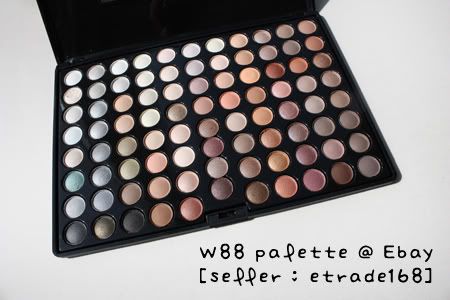 Aaand the palettes themselves. You can see what I mean with the differences in shades or finishes. I would say the pigmentation of these two are the same, with the matte ones being the less and the shimmery ones being the best pigmented. I don't have the real Coastal Scents one so I can't compare it with the "real" thing, but I have to say that the pigmentation is generally pretty good.

For people who likes bright colours more, you can also buy the 88 Color Palette on Ebay as well, I'm not sure if they have the all shimmer one though. I have ordered one before for someone I know and that palette definitely has some matte eyeshadows as well. I didn't get one for myself since I got a 96 Color Palette instead, hehe~ I'll post about that one later. ^^