No matter how much I love the holidays, I still dread the winter season every single year. And no, not only because of the annoying little kids who throw snowballs at you on the street, or the feeling of your toes freezing off, but because my skin suffers a lot from the harsh weather conditions.

In this entry, I will give you some winter survival tips. There are also some tips for lazy bums like me!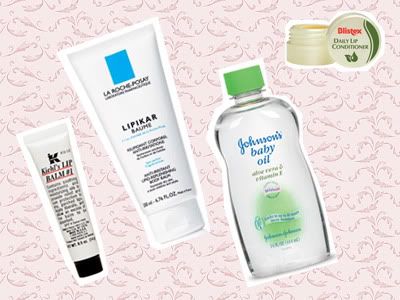 (Sorry guys, I couldn't take photos due to horrible lighting!)
Lip care
To prevent my lips from looking and feeling horrible, I will be using
Blistex MedPlus Relief lipbalm
. I purchased this lipbalm last winter after seeing a few people on YouTube recommending it. To be honest, the first time I used it I hated it. The smell is horrendous. I still hate the smell, but I do feel that it prevents my lips from getting windchapped. I use it every morning and night and use a different lipbalm during the day simply because I am convinced that other people would be able to smell it if I applied it. As it already says in the name
'MedPlus'
, it has a strong medicated menthol smell to it. Yuck!
The lipbalm I'm currently using throughout the day is the
'Kiehl's Lip Balm #1'
. I recently got this because my cousin from Hong Kong uses it and she said it works really well. I really like the texture, it's thick but non-sticky. I personally really like lip products that feel somewhat thick on the lips. So far so good.
On good days: If the skin on your lips do start to peel, I recommend scrubbing your lips at night. I normally put a layer of vaseline on my lips and use an old toothbrush to exfoliate. The reason why I put on a bit of vaseline/lipbalm first is because I feel that using a toothbrush directly on the lips is a bit too harsh, the skin on your lips is actually pretty thin. Afterwards, I would put a nice thick layer of lipbalm so that the skin on my lips can repair itself overnight. The good thing of exfoliating your lips at night time is that it has time to repair itself before getting exposed to the harsh weather conditions and also, my lips get really red after exfoliating.

On lazy days: You can also do a mild exfoliation by using your facial cloth. Lightly rubbing your lips with your facial cloth can help smooth out your lips a little. Of course, this not nearly as effective as the method above, but when you're in a hurry and your lips look all cracked, this is a great way to make your lips a bit more presentable.



Skin care

I started using a hydrating serum since last winter because I really needed as much moisture as possible; I haven't stop using serums ever since. There are many things you can change in terms of skincare and one of them exfoliation. Normally I exfoliate twice a week, but in the winter, I find exfoliating once a week already does the trick. For those who have very sensitive skin, you might want to cut down on exfoliating or only exfoliate certain areas. Remember, you don't necessarily have to use a product all over the face. For example, if you have problems with blackheads but have very dry, sensitive cheeks, you can just choose to exfoliate your t-zone. Sometimes I only exfoliate the tiny part of skin where I have milia. Haha.



Same goes for facial cleansers. If your skin got a bit oily overnight you can choose to use facial cleanser around your most oily areas and just rinse other areas with water.

On good days: Try to pamper your skin with a facial mask at least once a week. For those who like to use sheet masks, after removing the mask, use the remaining liquid to gently massage your neck.

On lazy days: Sleeping packs are your new best friends! You won't have to worry about washing off your mask and applying your skincare products afterwards. The good thing about sleeping packs is that you can apply it on top of your regular skincare products and go to sleep with it! The bad thing is that it can smear on your pillowcase, but usually I apply it 30 minutes to an hour before I go to bed so it has already absorbed a bit into the skin.



Body care

Even though long hot showers feel great after being in the cold all day, it can really dry out your skin! Try to lower the temperature of the water and using a more gentle (soap-free) cleanser. Jeans and wool clothing can chafe against your skin causing irritation. You can easily solve this problem and remain warm by wearing leggings under your jeans and plain cotton shirts under wool clothing.

On good days: Make sure you also keep the skin on the rest of your body moisturized by using a body lotion. The one I am currently using is the 'La Roche-Posay' Lipikar Baume. It is great for those who have, as it states on the bottle, very dry and irritated skin. It claims to be a lipid-replenishing, anti-irritation body balm and it's fragrance-free and paraben-free.

On lazy days: Baby lotion! Yes, good old baby lotion. I love using baby lotion because it's cheap and effective and most of all, easy to use. I literally slap some on my body when I get out of the shower. Make sure to use it when your skin is still wet so it can really lock in the moisture. It absorbs very quickly into the skin so when I walk back to my room, I can already wear my PJs because it doesn't make my clothes stick to my skin. (And no, I do not walk around naked, I wear my bathrobe. Perverts!)