Hey guys, as promised in my last entry from waaay back,review on the Christian Dior 'Hydra Life Youth Essential Hydrating Essence-in-milk'.


Perhaps you can already tell from the picture that I haven't used it very often. Even though it says
'emulsion serum'
it fails to replace an actual hydrating serum. Why? Simply because it didn't hydrate my skin enough and I couldn't see any improvement in my skin.
The product is light and absorbs easily into the skin. My skin does feel soft immediately after applying it but the feeling disappears very quickly.



This is not entirely a bad product, just not the product for me. If you like using emulsions, this may be a nice addition to your skincare routine. I would recommend this product to people with normal/combination skin. If you have dry skin like me, then this product won't be able to satisfy you.

Rating: 3/5



The reason why I have been absent for the past couple of weeks is because my cousin from Hong Kong came to visit and I was in charge of keeping her entertained. During her stay here we went to Belgium and Germany and did a lot of shopping (and eating! a lot of eating...).

Here are a few pictures of stuff that I bought this month so it's kind of like a collective fashion haul.

There's actually a few more items which I bought but didn't photograph because they're currently in the wash. Haha..

I am embracing the fob style again. I have gotten so lazy in terms of fashion because of school. Normally I just put on whatever I could find in the morning. I missed putting outfits together.

The following clothing are from Stylezi.com



Oversized pink stripey tank top and minty green knitted cardigan.



I love the camera on this top. It's very comfortable. ♥



I'm such a geek, but for some reason I love the Superman logo on this sweater. I'm going to wear this with the pink oversized tank top.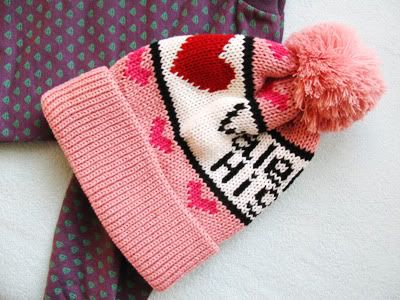 Valentine's high! Isn't it adorable?

My head gear... my ears will stay nice and warm ths winter.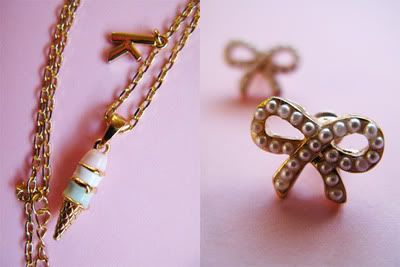 Kitson ice cream necklace and cute bow earrings which I got from Accessorize.



I bought these in Germany along with another pair of boots. The other pair are way too long so it's a bit hard to photograph. They are just simple dark brown leather boots.


Would you guys like to see more fashion related entries? Do let us know!

And I would like to thank everyone for participating in our little contest. We're very close to hitting the 100 follower mark (I can already smell another contest coming up...) so thank you guys so much for your support!

Remember, you have until December 1st for the contest.