I've been meaning to write a haul post but the majority of the things hasn't arrived yet.

Hopefully it will arrive soon cause I ran out of some skincare products and foundation.
I feel desperate!

One of the items I bought in the past couple of weeks is the 'Clarins Instant Smooth Perfecting Touch' make up base. I decided to buy it after reading a lot of good reviews on the Sephora website.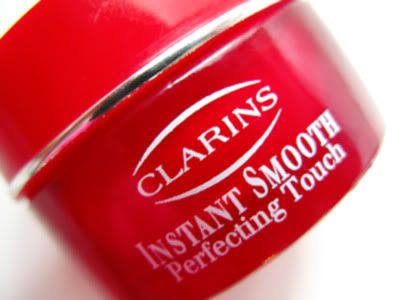 Description
Instant Smooth Perfecting Touch

This modern, magic makeup base with innovative line-filling technology instantly banishes lines, wrinkles, and enlarged pores with acacia micro pearls to reveal a complexion that's near perfect.

Apply over your daytime moisturizer, concentrating on areas that are finely lined or less than smooth. Can also be mixed with foundation.

The product

The make up base is like pink and has a soft, almost mousse like texture. It may seem thick in the jar, but once applied to the face; it melts right into the skin. I love how smooth this makes my skin feel, but I still have my doubts whether or not this is my HG primer.

In terms of making my foundation last longer, I still think my 'MAC Prep + Prime SPF50' does a better job. I've never tried the 'MAC Line Filler Base', but the 'Clarins Instant Smooth Perfect Touch' does an amazing job at smoothing out the complexion. The pores around my nose look less noticable when I apply this. When using this, make sure you allow it to settle for about 1 ~ 2 minutes.

Another thing that I like is that even though this primer does not have any color correcting properties, it still gives my skin an extra glow. My skin looks a lot more luminous than with any other primer that I own. ♥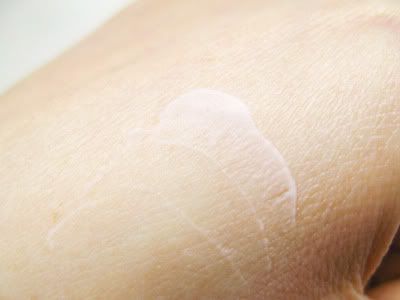 The verdict

I absolutely don't regret buying this product even though it retails for $30 USD for only 15ml of product. A little definitely goes a long way. This would no doubt be my HG primer if only it had some kind of SPF in it. Also, I find that it does not make my foundation adhere better to my skin. So would I repurchase it? Yes, I would. It makes my complexion look absolutely radiant! If you have any kind of fine lines, enlarged pores or dry patches on your face, I would highly recommend this product to you.

Rating: 4.5/5