Recently, I've been buying a lot of stuff online. It's either because I just recently got so into make up and other beauty products or because school started again. Maybe I'm buying myself stuff out of stress? Haha, I don't know, but I'm trying to restrain myself a little so that I won't end up being broke all the time.

So what did I get? Honestly, I haven't received everything yet, but I'll post a part 2 later when I do. My stuff came in from different places and packages, so read on to see from where it is.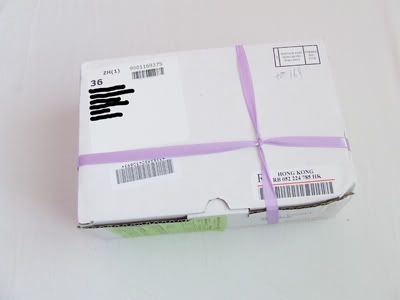 How it arrived.
The first one came from
StrawberryNet.com
; I bought two Soft Cream Eye Colours and one Double Fix' Mascara from Clarins. Buying these 3 products gave me 5% discount (general offer) and a free Stila Eye Shadow Pan in 'Chinchina' (special offer for first-time buyers). It is my first buy here but I really like it already. They also have an Ebay store, but the prices there are a bit different, there are less products for sale compared to the website and it's just less organized. If you want to try buying something there, then I'm definitely suggesting to buy it at the website, also because of the special offers and such. Anyways, here are some pictures~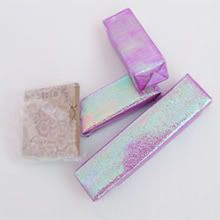 Very safely packed inside! All the products are nicely wrapped with gift paper.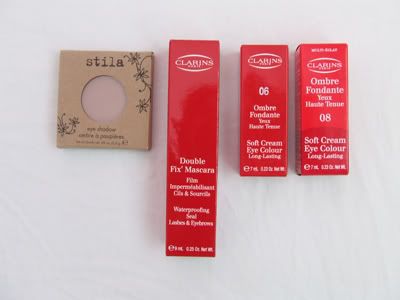 The packaging.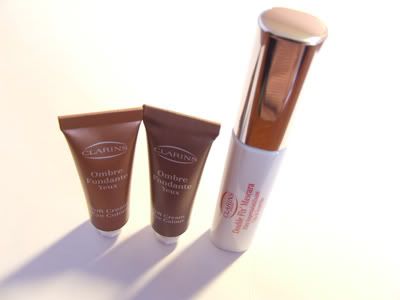 The actual products.


The mascara is great for a smudge-proof application after you've applied a non-waterproof mascara. The cream eyeshadows are really nice and quite shimmery; I will put out swatches and a short review about it later. :)

The next package came from Jess. When I saw that she was selling her MAC 109 brush for €20 only, I just had to jump on it.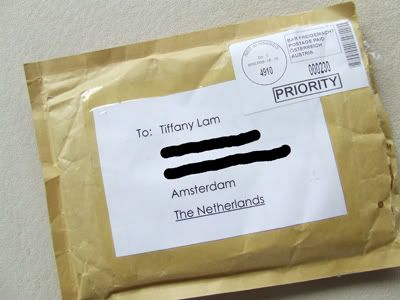 Mail from Austria!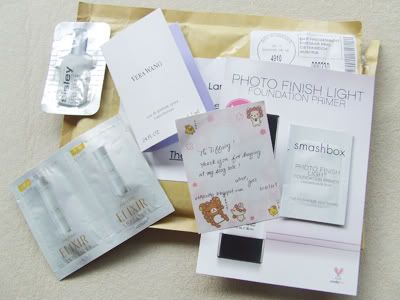 A little note and lots of samples! ♥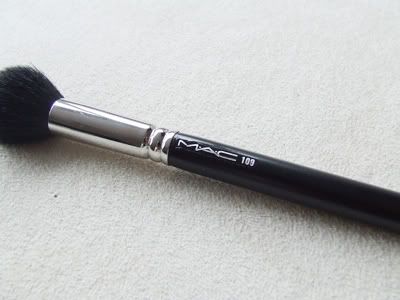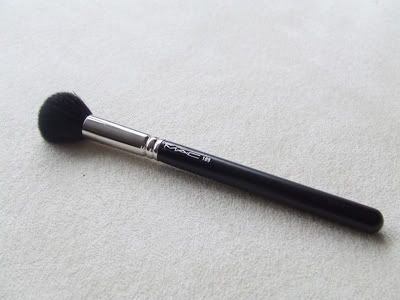 Aand the brush. It's sooo soft and fluffy, I love it.

That's it for now (I actually also bought some paper facial masks and the Shills blackhead mask; I will provide pictures later when I review/post about them), come back later for part 2 if you liked this post!