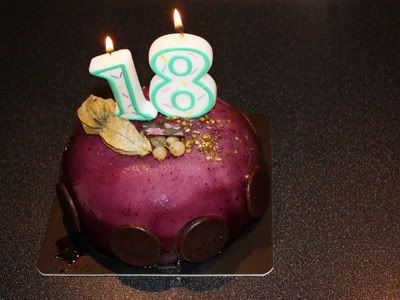 Hehe, I know it's a little late, but here's a quick post about my birthday~
First of all, I want to thank everyone who have congratulated me on my birthday, and especially Milk who had put up that announcement on the sidebar. Thank you all, it made me feel really special, haha. ♥ I didn't do much during my birthday, I didn't have like a huge sweet 18 party or anything. But! I text messaged my dear friends that were nice enough to spend their time with me, watching Twilight's bonus DVD. ♥ Milk sadly couldn't come, because of her school work.
After that, we played on the Wii until it was time for dinner. I ate dinner at the resturant of Holland's Casino in Amsterdam, and it was lovely. To sum it up, it was a great day. :D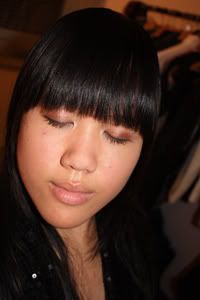 My birthday look; really simple right? I'm still a make up newbie, hehe..


So what presents did I get for my birthday? I'm actually still going to receive one or two presents, but here's what I got from my bb Serena:



It's really cute, I love it! She's 3 years younger than me and she didn't know I was "celebrating" until the actual day, so she actually got this right after school. Makes me feel a little bit guilty, haha~



All my pictures of my previous posts were snapped with my Fuji Finepix S5600, which would sometime turn very yellow or blurry because of the lack of sunlight. So this is what I asked my brothers for my birthday: A Canon EOS 450D ~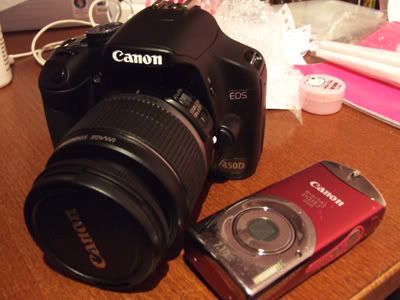 All the pictures above are taken with this baby with flash, and I'm loving it. Built-in flash from camera's usually make pictures rather unflattering, but there's no problem with this camera. Which is good, because now I can still make good quality pictures even when there's lack of sunlight! Here's a comparison shot to see how different it is with my old camera: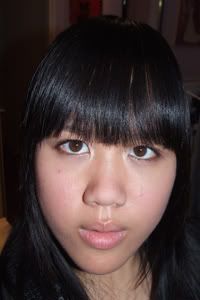 A very pale me! I look spooky here, don't I?


On my previous post, I showed a teaser picture of my Too Faced Eye Shadow Insurance Policy Palette for an upcoming post. I'm sorry that I haven't really posted much beauty-related stuff lately, but I will post things up very soon!