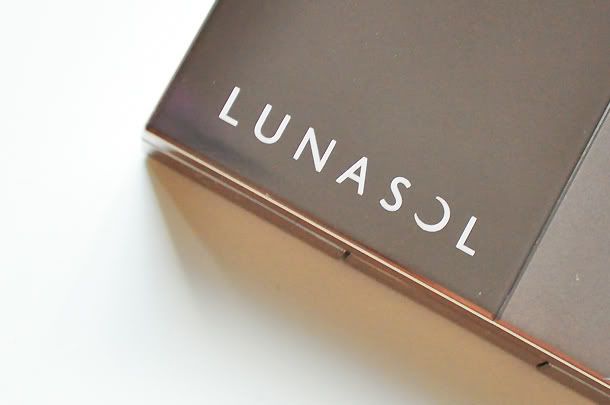 Alas, after lusting after Lunasol eyeshadow palettes for nearly two years I finally bite the bullet and decided to purchase the ever so popular
Skin Modeling Eyes
palette in
'Beige Beige'
!
Product description: What eye makeup makes the skin look most beautiful? This four-color eyeshadow set is LUNASOL´s answer to that question. We have created the ultimate combination of beige-based colors in which coloration, glow and clarity are all elaborately calculated. Shadows stand out and dimensions are added to your eyes as you apply each subtle glow in sequence.
The product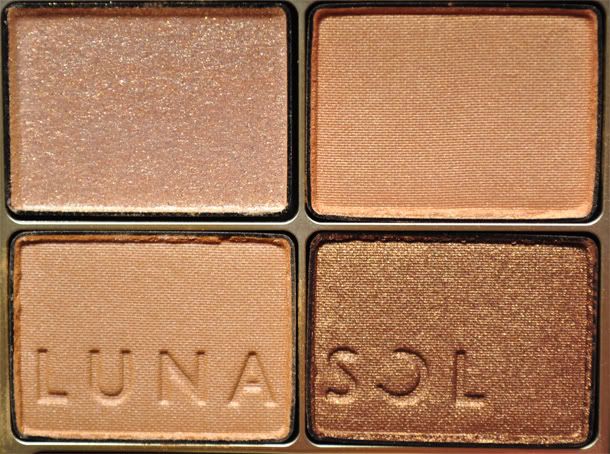 The palette consists of four neutral shades, all containing ultra fine shimmer. Even the top left color which is a super sparkly light pink feels very smooth- the shimmer is not gritty at all.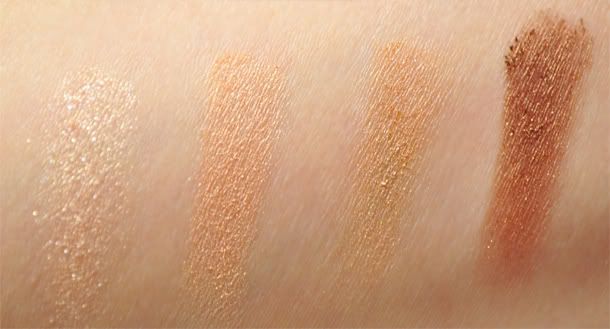 The three lighter shades give a soft finish; the darkest brown shade is infused with golden shimmer which gives a beautiful sheen.
How to

1. Apply A (Modeling Highlight) all over eyelid.
2. Blend B (Medium Color) upward from the base of eyelashes toward the eyelid crease.
3. Apply C (Nuance Color) on eyelid crease and beneath the lower lashes.
4. Apply D (Shade Color) along the base of eyelashes as you draw a line.

* Colors B and C can be used in various ways according to your desired image and finish.

The verdict
Truthfully, I was rather disappointed with the packaging. I imagined the palette to feel heavier, but instead it is made out of a lightweight material.

The shadows are very soft and easy to blend, but due to the formula the pigmentation is not as vivid
('solid')
compared to, for example, Urban Decay or MAC eyeshadows. However, the soft sheen of the eyeshadows provides an easy application and does not require a lot of blending.
All in all, the palette has a nice selection of colors that are complimentary to one another. If you are a fan of shimmery eyeshadows, I do recommend this palette as the shimmer is very fine and gives a more elegant look compared to some shimmery eyeshadows of western brands
(which tend to look somewhat metallic)
.
Rating:

IMPORTANT REMINDER! Only 5 days left to enter the raffle! If you have not joined yet, please do!
Read more about the raffle in this post. Good luck everyone!