And as promised, here's part two!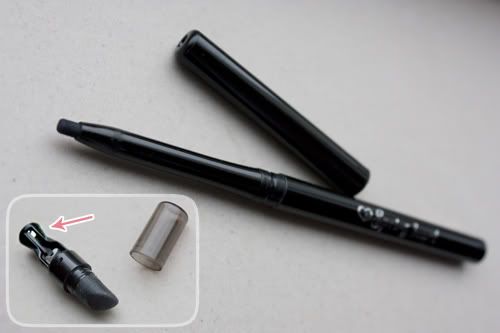 Product description: Koji Spring Heart Long Lasting Eyeliner is waterproof and attached with sharpener. It is easy to draw fine lines by the soft lead of this eyeliner pencil.

How to use it: Turn out 2-3mm of the eyeliner pencil lead and sweep along the upper and bottom eyelash-line. The pink section of the eyeliner pencil is a specially-designed sharpener.

Price: $4.30 (ordered at Sasa.com)
The product

As you can see on the picture, this eyeliner pencil has a cleverly designed sharpener on top of the pencil. This makes the eyeliner pencil a great product to take with you wherever you go, as you can apply and sharpen it very easily anywhere.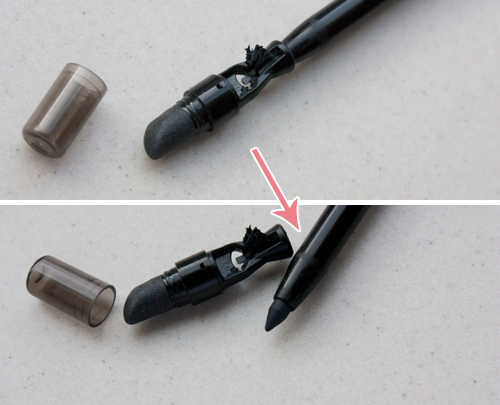 After sharpening, it'll have its original shape back that allows you to make more precise lines. However, I find this eyeliner way too dry to make nice lines on my eyelids with, so I usually dont use this product for that purpose. I like to use this for making a line right above my bottom lashes, to make it seem naturally fuller. You can also use this to fill in your lash line, but I prefer using my Dolly Wink liquid eyeliner for that. It doesn't smudge or fade on me for the whole day, as it's fairly waterproof and super dry.


The pigmentation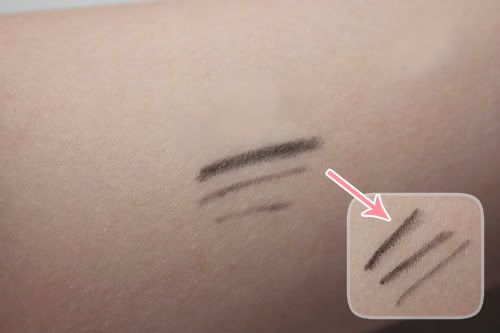 The Spring Heart eyeliner's pigmentation isn't that great, but I like it that way for my use. The first swatches are from an unsharpened lead, the picture after is from when it's sharpened. You can tell that you have slightly more precision after sharpening it, but the intensity doesn't change.

The same picture, also showing how it makes it look like my bottom lashes are "fuller":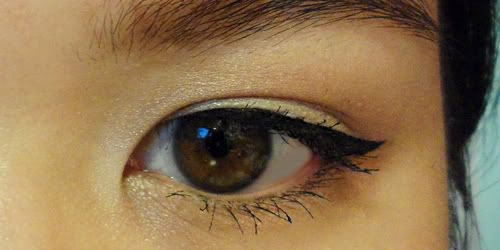 The verdict

It's a shame I can't use it for all lining purposes, but I do like the super dry and waterproof formula. The price is very affordable and the sharpener makes lining a lot easier.

Rating: 4/5