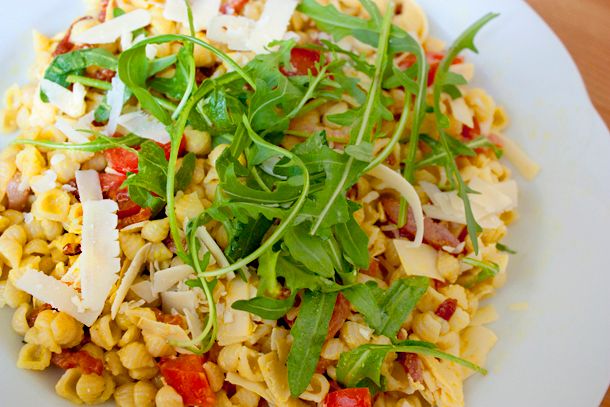 The first recipe on the blog! I thought I should start with an easy but very delicious one that I tried for the first time at a friend's place
(Thanks Roxanne!

)
. I liked it so much that I asked for the recipe, so here it is!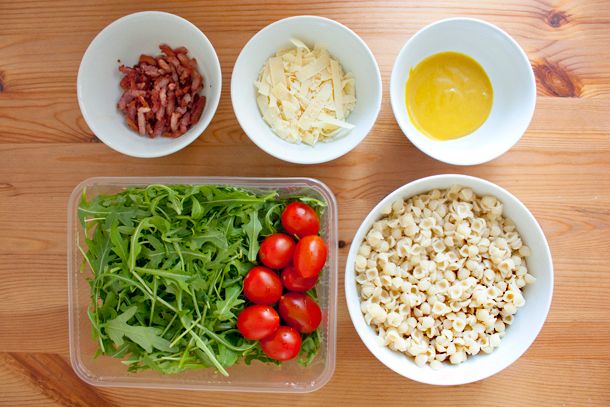 No quantities this time, because it really just depends on how much you want to eat. You can make this for lunch or dinner (of if you're like me, this can work as a breakfast as well

) so depending on what kind of meal it is, you can adjust the amount to your liking.


The salad
Any kind of pasta (I used a shell pasta/conchigliette, but any will do just fine)

Bacon bits

Cherry tomatoes

Parmesan cheese flakes

Rucola

Pine nuts, toasted or roasted (optional)

First start off with cooking the pasta. It usually says on the box how long you need to cook it for it to be al dente; in my case it was about 7 minutes. When it's cooked properly, pour out the water and rinse the pasta with cold water. After rinsing, use a strainer to get rid of the excess water. You want the pasta cooled and dry, so that the rucola that you are adding later won't get all soggy.

While you are waiting for the pasta to be ready, you now have a little bit of time to prepare the bacon bits, cherry tomatoes and pine nuts if you like them. No instructions for these, because I think it is pretty self-explanatory. Just make sure to get rid of the oil that comes out of the bacon so that the salad won't get too oily.



One last preperation before mixing it all up: the dressing!


Honey mustard dressing
Mustard

Honey

Mayonaise

Vinegar

There are no quantities set for this one either, because I always just guess the ratio. I would say two tablespoons of mustard with one teaspoon of honey would be about right to get the taste I want: not too sharp and pungent but not so sweet either. Add a little mayonaise for a nice colour and to give the dressing a little extra (Not too sure how to describe it, but you will get it when you try it out). Lastly, add a few drops of vinegar to thin it out into a refreshing salad dressing.

The final step: mix it all up! First the dressing with the pasta, and then the rest with the rucola last.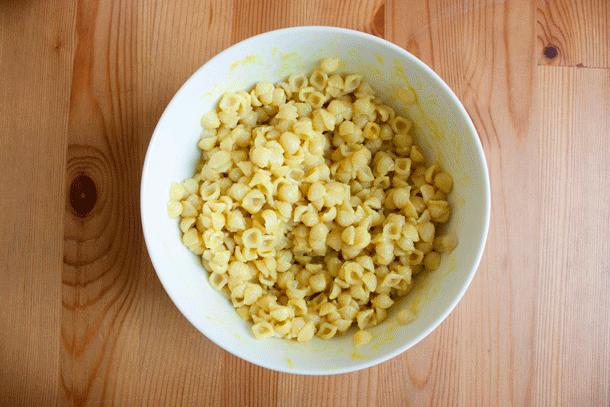 Pretty easy right? I can make this salad within 15 minutes and it's so good yet so healthy. Give it a try and let me know what you think!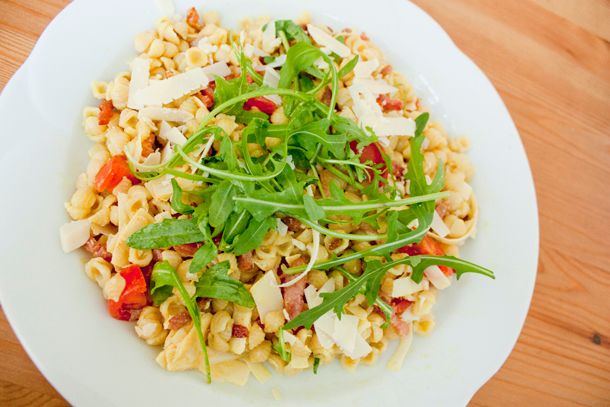 TWITTER | INSTAGRAM | FACEBOOK | BLOGLOVIN' | HELLOCOTTON | TUMBLR (COOKIIE)