Monthly wish lists starting this month! It seemed a good thing to do since our wish list at the right is mainly for beauty products, and material girls like us just have more to wish for than that.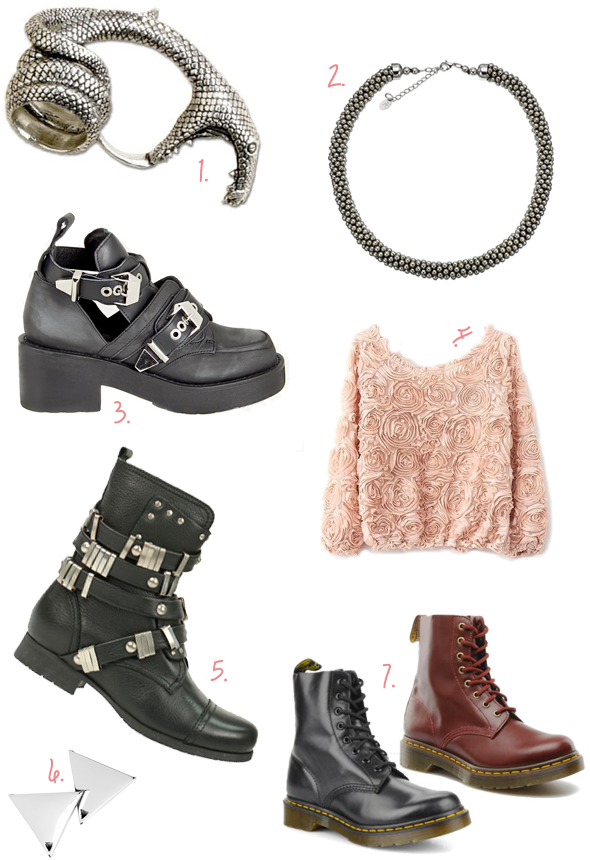 1. Alchemy Gothic Adderbite Snake Ring 2. Silver Bobble Round Necklace - Accessorize 3. Coltrane - Jeffrey Campbell 4. 3-D Flower Mesh Jumper - American Apparel 5. Biker Boots - Sacha 6. Adya Collar Tips - Monki 7. Pascal Boot - Dr. Martens
Yes, some of these products are either way too expensive for me or already sold out.

However, I always look out for similar looking products and sometimes even save up money to buy the more expensive stuff. Taking an effort to get my wish list done is always very satisfying, hehe~