Today is the last day you can enter our third anniversary giveaway! Click here to go to the giveaway post.

Bonjour! I had a somewhat spontaneous weekend roadtrip to Paris recently and I did quite a lot within 48 hours. As a true tourist (and perfectionist), I spent a lot of time listing the places and things I wanted to do and making a complete schedule for the trip. I did a little shopping (first time thrifting!), a little sightseeing and visited China Town for some incredibly good Pho. Obviously I also took a lot of pictures, so I thought it'd be nice to share some with you all. This post will only be about the first day since I have way too many pictures to show, so stay tuned for part two if you liked this one!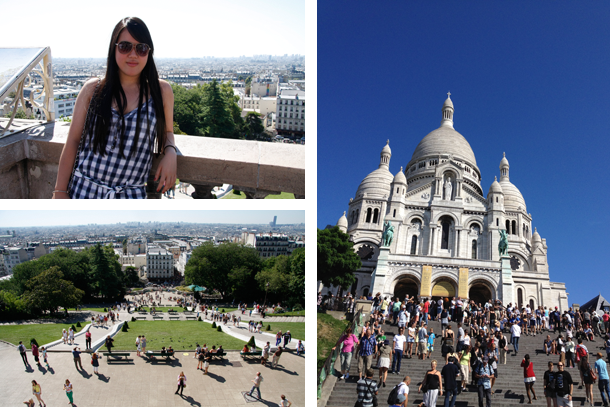 Our first destination was the Sacré-Cœur Basilica, which is one of the main hotspots in Paris. I honestly haven't done much research on the history itself, but it was highly recommended to check it out by many so I figured it would be worth the visit. I loved the stairs and the view (although I was pretty disappointed that the Eiffel Tower wasn't visible), but unfortunately we decided not to go inside the church since the queue was endless.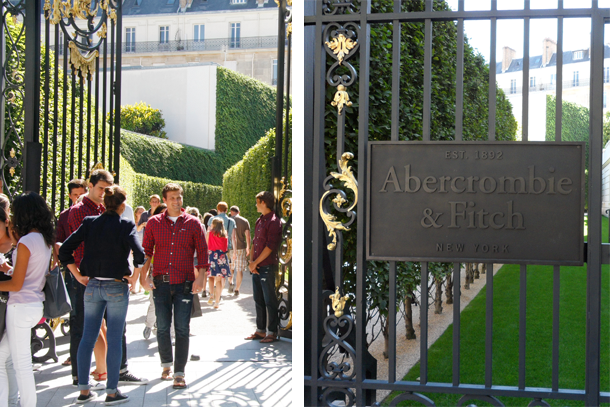 Every shopaholic should check out the Avenue des Champs-Élysées, which is the main shopping street of Paris. I actually didn't do much shopping there, but I desperately wanted to go to the Abercrombie & Fitch store (Holland is supposed to be opening their first A&F store soon, but sadly there are no updates about it yet

). In the end, I didn't go because the queue was scary long too and we didn't really have that much time for godly abs on good looking guys.

Someday...!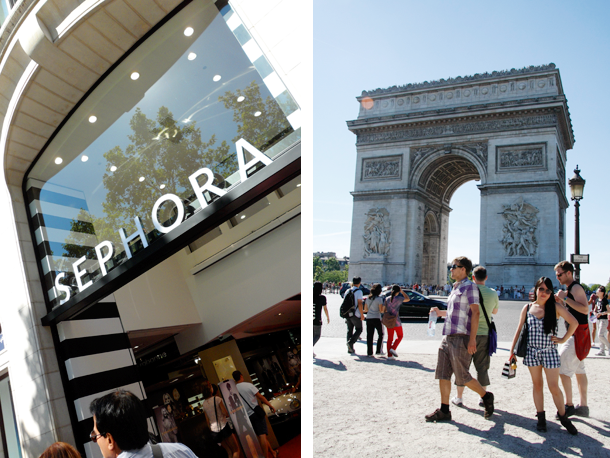 It would have be a shame if I didn't go to a Sephora in Paris since we only have in-store Sephora stores in The Netherlands. Although I don't have much trouble finding most brands that Sephora carries, it is always an amazing feeling to see so many brands in one building. At the end of the street you will be able to see the Arc de Triomphe, one of the most known monuments from Paris.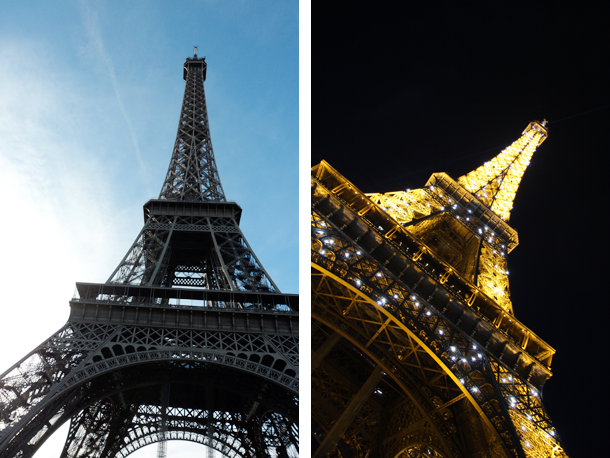 Talking about momuments, the most known monument is of course the Eiffel Tower. We had dinner near it so that we could also enjoy the so-called light show in the evening. Although it was a pretty sight, the whole show was just about 15 minutes of flickering lights covering the whole monument. I expected a little more from the most famous monument, since my christmas decoration does pretty much the same thing.


My friend Iris who came along with me (aside from my brothers who were the awesome drivers of this trip

) only had one wish while being in Paris: eat Ladurée macarons. Apparantly this company invented the Paris macaron and still makes one of the best macarons out there. I think I will have to agree with that statement, because I have seen many macarons at different pastry stores in Paris and none of them looked as impressive.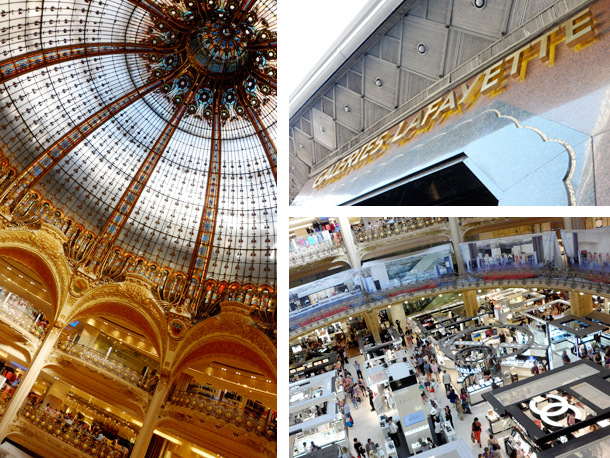 Our last stop before we went to the Eiffel Tower was the famous department store Galeries Lafayette. We didn't spend too much time in here because it was just so big that we simply couldn't walk through it completely in a short period of time. I will definitely come back again when I get the chance, because it truly is a beautiful store with many great brands.

That's all for the first day, part two will be up soon. À bientôt!