Holy smokes, it's been a while! Life has been waay too hectic so it was really hard for me to make some free time to blog as well. And to be honest, I haven't really been purchasing much lately since I've become a real typically poor student. *cries* Even this haul post consists of three seperate orders and it isn't even that much! Customs have been more strict lately, so I could only order when Sasa does those $19 free shipping offers. I'm glad Sasa does those offers now, since I really still love them Asian products, hehe.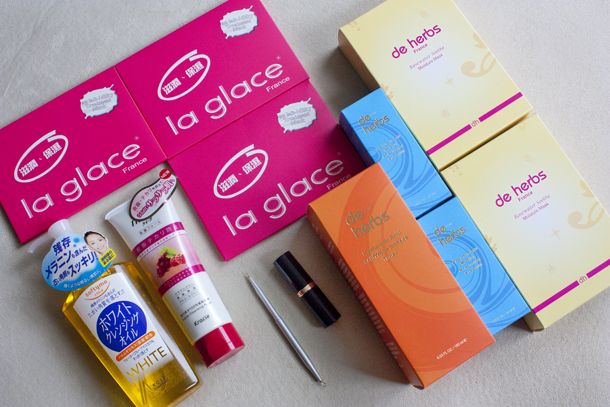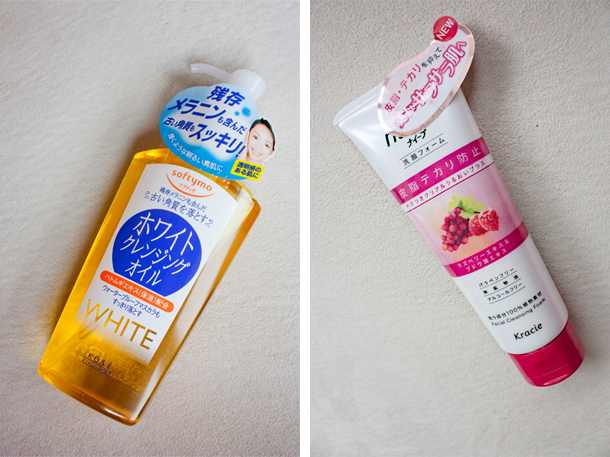 My cleansers are running out, so I thought it was time to try some new products out. The
Kose Softymo White Cleansing Oil
sounded really interesting as I read the short reviews on the website. It is supposed to have some sort of melanin-eliminating effects on the skin, but I'm not too confident on that. I've been a fan of the Naive-line from Kanebo, so when I saw the
Kanebo Naive Facial Cleansing Foam (Raspberry & Grape Leaf)
I just had to get it. It smells really good, but I also haven't tried it out yet. Reviews will definitely come as soon as I've tried them out properly.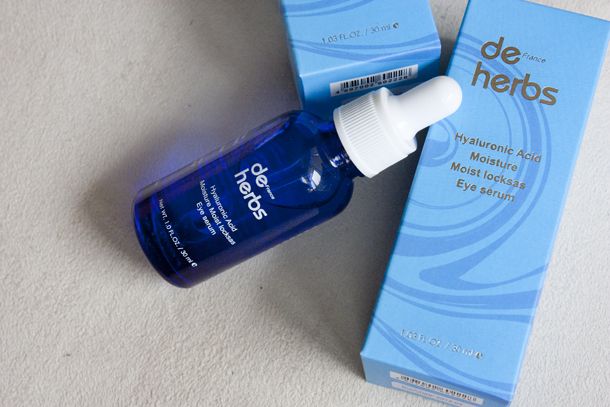 Now onto one of my favourite brands for skincare: de herbs! I tried their products out before and despite liking them back then as well, they used to have really
sucky packaging
. Few years later and the packaging improved so much, that I figured I should try some of their stuff out again. Always having these promotional offers also help by the way.

I got this
de herbs Hyaluronic Acid Moisture Moist locksas Eye Serum
on a BOGO special offer, so I'm all stocked up for now when it comes to eye moisturizers.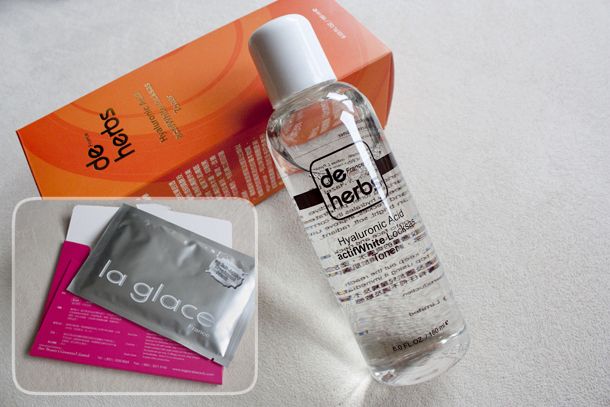 Another special offer that I enjoyed was from the
de herbs Hyaluronic Acid actif White locksas Toner
that came with three full-size
au lait-Milky Treatment Masks
for free. I don't really feel much for the mask and I haven't tried the toner yet, so maybe a review after I've used it long enough.
These
de herbs Rosewater Soothe Moisture Mask
were also on a BOGO special offer.

I already used a few of these and I have to say that de herbs is
very
generous with their products. The masks are completely soaked and there would still be some liquid left in the sachet. I'm quite satisfied with these, so I definitely recommend trying them out.
Sasa also gave me a
Foot Repair Essence
, but I'm really not impressed by it that I don't even bother saying more about it than this. De herbs
always
having special offers going on, so check the brand out if you plan on ordering at Sasa.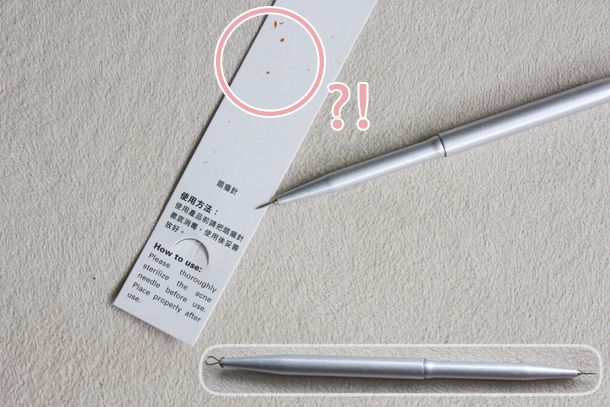 The last two items were picked along for the order because I simply needed to reach the $19 limit for free shipping.

I use this
Acne Needle
to pop my pimples
yeah I know gross haha
. Whenever I went for a facial treatment I'd see them use this tool to do so as well, so I think this is probably the best way of doing it. Remember to
never
force it if you plan on using this tool, because then it'll be more likely that you will hurt the skin around the pimple which can lead to scarring.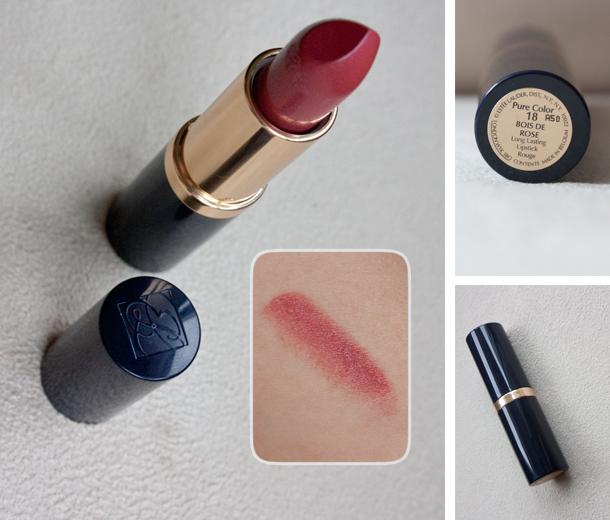 Last but not least, I got this sample-sized
Estee Lauder Pure Color Long-lasting Lipstick
. I'm a little greedy when it comes to my lipstick collection because I'm always so in love with the packaging. With this little lipstick I don't really have to worry about finishing it and yet I get the good quality from Estee Lauder. I do like the colour as it seems like a very universal red that will probably look good on anyone.
That's ittt, let me know if you've tried these products already or if you want to see a review of them. Or just anything, because it's been waaay too long that I've talked to you guys.