Despite my lazy nature, I always make sure that I make time to do a pampering session every once in a while. My beauty routine consists of 3 steps; exfoliate, cleanse & hydrate. In this post I will walk you through my routine step-by-step and hopefully it will give you some tricks and ideas for your own pampering session.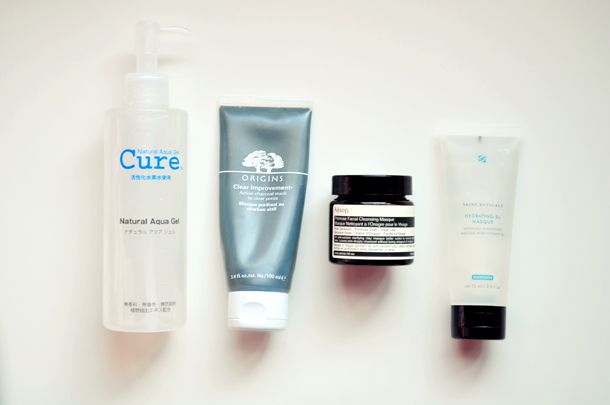 Exfoliate

I have sworn off physical exfoliators for a looong time and now I only use the Cure 'Natural Aqua Gel' to exfoliate my skin. The gel is unscented and quite watery so it is easy to massage into the skin. As soon as you start rubbing it in, little flakes of dead skin start to form (Sounds gross, I know, but it is completely pain-free!). What I love about the Cure 'Natural Aqua Gel' is that it never leaves my skin red or irritated after exfoliating.


Cleanse

Mud & clay masks are fantastic for deep cleansing and unclogging pores. I do tend to get a lot of blackheads and whiteheads around my nose and chin area and have found that clay masks are a much more effective (and less painful!) way to remove them than those good old pore strips. Both the Origins 'Clear Improvement' and Aesop 'Primrose Facial Cleansing Mask' perform very well but I'd have to say that I prefer the Aesop one because it dries quicker and is also a bit easier to remove.

The 'Primrose Facial Cleansing Mask' is great for dry/mature skin and if you have oily skin you can opt for the 'Parsley Seed Cleansing Mask'.

Hydrate

My favourite step of all is applying a hydrating mask. I make sure that I always follow up with a hydrating mask after exfoliating and deep cleansing because after these steps, the skin is able to absorb any skincare product more effectively. This is also a great time to bust out those fancy anti-aging treatments.



The Skinceuticals 'Hydrating B5 Masque' contains hyaluronic acid and vitamin B5 to effectively restore moisture back into the skin. I love this mask because it does not have an overly complicated ingredients list so it minimizes the changes of irritation. Plus it is also fragrance and paraben-free.

Tip #1 Use a facial steamer or a bowl of hot water to open up your pores before applying facial masks for better absorption.
Extra steps & tips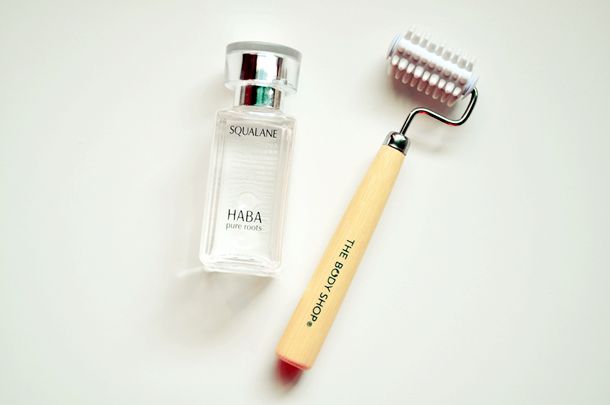 The last step is optional, but it is a great way to increase blood circulation in the face for a healthy and radiant glow. Increasing the blood circulation also helps to flush away excess water retention and toxins. Remember, NEVER (!!!) massage your skin without applying any kind of oil of cream beforehand as massaging/dragging dry skin may result in sagging and pre-mature wrinkles.

Tip #2 Cut up small pieces of cling film and apply it on top of your facial mask for better absorption; also great for allowing lipbalms to sink in more effectively.
I like to massage my face using The Body Shop face roller with some Haba 'Squalane Oil' starting from my chin rolling upwards following the jawline all the way to the side of the ears- this can help define the jaw by relaxing the jaw muscle and getting rid of water retention. If you don't have a face roller you can also use the knuckles of your index and middle finger.

I admit that I don't do this very often because I am a lazy fart, but everytime after massaging my face, it does look slimmer.



TWITTER | INSTAGRAM | FACEBOOK | BLOGLOVIN' | HELLOCOTTON | TUMBLR (COOKIIE)